People Champion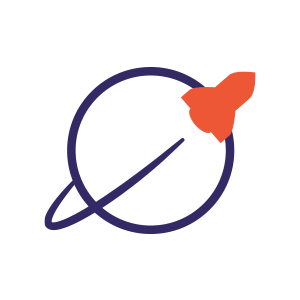 YugabyteDB
People & HR
Bengaluru, Karnataka, India
Posted on Tuesday, April 11, 2023
At Yugabyte, we are on a mission to become the default transactional database for the cloud. We are well underway on this journey with YugabyteDB, the open source, high-performance, distributed SQL database that runs on any cloud and enables developers to get instantly productive using well-known APIs. We are looking for talented and driven people to join us on our ambitious mission and help us build a lasting and impactful company.
We announced a $188M Series C round at a $1.3B valuation in October 2021, however we very much believe we are still in the early stages of our company's journey. The transactional database market is estimated to grow from $40B in 2021 to $64B by 2025. Given our database is cloud-native by design, has on-demand horizontal scalability, and allows for geographical distribution of data using built-in replication, we are extremely well-positioned to address the market need for geo-distributed, high-scale, high-performance wordloads.
Your Impact:
We are seeking a highly motivated and detail-oriented individual to join our People team. This role includes but not limited to managing People operations and providing support to the People team. This role requires strong analytical skills, exceptional communication and problem-solving skills, and the ability to work effectively with cross-functional teams.
You will:
Manage the People operational activities including onboarding, employee data management, benefits administration, and off-boarding

Coordinate with People team members and cross-functional teams to ensure People operations are compliant with company policies and procedures, legal requirements, and industry best practices

Administer People systems and tools, including HRIS, benefits administration systems, and other related systems

Analyse People data and metrics, produce reports, and recommend solutions for improvement

Assist with the development and implementation of People policies and procedures

Support employee inquiries related to People operations

Contribute to the design and delivery of People trainings and events

Collaborate with Global People team

Participate in special People projects as assigned
You'll need:
Bachelor's degree in Human Resources, Business Administration, or related field

8-12 years of relevant experience in HR operations, HRIS(ex: BambooHR, ADP, Darwinbox, etc.) and benefits administration

Knowledge of Human Resources policies and procedures, legal requirements, and industry best practices

Strong analytical and problem-solving skills

Excellent communication and interpersonal skills

Proficiency in Human Resources systems and tools, including HRIS, payroll software, benefits administration systems, and other related systems

Ability to work independently and collaboratively in a fast-paced environment

Attention to detail and ability to manage multiple tasks and priorities simultaneously
Nice to have:
Start up/scaling up experience in People function

Worked in/for Global regions
Equal Employment Opportunity Statement:
As an equal opportunity employer, Yugabyte is committed to a diverse workforce. Employment decisions regarding recruitment and selection will be made without discrimination based on race, color, religion, national origin, gender, age, sexual orientation, physical or mental disability, genetic information or characteristic, gender identity and expression, veteran status, or other non-job related characteristics or other prohibited grounds specified in applicable federal, state and local laws.