Modernization Architect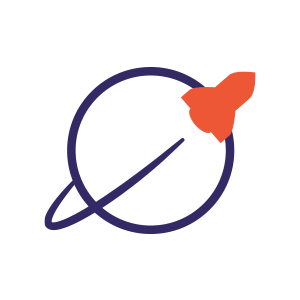 YugabyteDB
IT
Remote · United States
Posted on Wednesday, March 29, 2023
At Yugabyte, we are on a mission to become the default transactional database for the cloud. We are well underway on this journey with YugabyteDB, the open source, high-performance, distributed SQL database that runs on any cloud and enables developers to get instantly productive using well-known APIs. We are looking for talented and driven people to join us on our ambitious mission and help us build a lasting and impactful company.
We announced a $188M Series C round at a $1.3B valuation in October 2021, however we very much believe we are still in the early stages of our company's journey. The transactional database market is estimated to grow from $40B in 2021 to $64B by 2025. Given our database is cloud-native by design, has on-demand horizontal scalability, and allows for geographical distribution of data using built-in replication, we are extremely well-positioned to address the market need for geo-distributed, high-scale, high-performance wordloads.
We are looking for a passionate individual to join our Database Modernization Practice. This individual will bring significant industry and consultative experience across modern database systems, cloud-native application development, and distributed systems and infrastructure. You will use your curiosity and technical skills to help customers succeed with YugabyteDB, acting as a trusted advisor and thought leader.
Role and Responsibilities
Guide customers through their journey to modern application and database design using cutting-edge technologies and methodologies

Become an expert in the emerging field of distributed databases

Partner with customers to help them succeed with YugabyteDB by driving and executing on implementation, migration, modeling, and performance tuning engagements

Scale your impact with customers and the community by writing blog posts, documentation, and sharing your knowledge

Provide input into product roadmaps based on customer and partner needs
Required Experience
Expertise with distributed system concepts and programming and building modern, cloud-native application architectures and microservices

Experience with application and data modernization

Hands-on experience with application programming languages such as Java/Spring, C#, Go, etc.

Experience with transactional databases such as Oracle, PostgreSQL, SQL Server, DB2, etc.

Knowledge of NoSQL databases such as Cassandra or Mongo is a plus

Experience with one or more cloud providers such as AWS, Azure, GCP

Excellent verbal and written communication skills, and the ability to navigate complex organizations with big goals and tight timelines

Demonstrated curiosity required to solve complex systems problems

Entrepreneurial spirit - you're willing to do whatever it takes to get the job done

Experience with/understanding of Kafka, Kubernetes, and/or Redis
We feel strongly about equal pay for equal work, and transparency in compensation is one way to help achieve that. The cash compensation for this role is market competitive, with a range of $190,000-$240,000, as well as equity (when applicable), and benefits including health plans, retirement plans, and unlimited paid time off (PTO). Some roles include variable/incentive compensation, or a competitive On Target Earnings (OTE) incentive compensation structure. The pay range for this position is a general guideline only and not a guarantee of compensation or salary. The actual pay will vary based on factors including experience, qualifications, and skill level.
Equal Employment Opportunity Statement:
As an equal opportunity employer, Yugabyte is committed to a diverse workforce. Employment decisions regarding recruitment and selection will be made without discrimination based on race, color, religion, national origin, gender, age, sexual orientation, physical or mental disability, genetic information or characteristic, gender identity and expression, veteran status, or other non-job related characteristics or other prohibited grounds specified in applicable federal, state and local laws.