Manager, Voice of the Client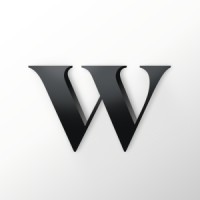 Wealthsimple
Toronto, ON, Canada
Posted on Sunday, July 9, 2023
Your career is an investment that grows over time!
Wealthsimple is on a mission to help everyone achieve financial freedom by reimagining what it means to manage your money. Using smart technology, we take financial services that are often confusing, opaque and expensive and make them transparent and low-cost for everyone. We're the largest fintech company in Canada, with over 3 million users who trust us with more than $20 billion in assets.
Our teams ship often and make an impact with groundbreaking ideas. We're looking for talented people who keep it simple and value collaboration and humility as we continue to create inclusive and high-performing teams where people can be inspired to do their best work.
About this role
As the Manager, Voice of the Client, you will report to the VP, Client Strategy & Experience and help ensure that Wealthsimple is client obsessed. You will be responsible for scaling how we engage with clients by building processes, enabling all teams to access client insights and support and evolve our ongoing programs to keep the company close to clients. You have experience turning qualitative and quantitative data into actionable insights and building programs and processes to make it easier for everyone at Wealthsimple keeps the client at the heart of their decision making.
What you will be responsible for:
Optimizing and scaling the process of doing qualitative research with clients on a regular basis
Develop new and run / enhance existing initiatives to bring employees of all levels closer to our clients to ensure client-centricity is deeply built into our culture. Existing initiatives include:
Monthly org-wide Voice of the Client newsletter
Sharing insights at bi-weekly All-Hands meetings
Hosting forums for team members to learn about recent research and share new processes
Host client panels
Build and maintain an Insights Library that is easily accessible by all employees and train teams on how to contribute and use it effectively.
Manage and optimize the Net Promoters Score survey
Train and enable teams to do their own research through onboarding, education and providing ongoing support
What we're looking for:
Has 5+ years experience in customer insights, voice of the customer, analytics or consumer research
Experience building programs to shift the culture of an organization to be more customer centric and improving processes to reduce barriers to generating and building customer insights
Is incredibly passionate about our clients and our products
Able to build relationships and influence others while also being able to roll-up your sleeves to do analysis, build processes, etc
Is an excellent communicator and able to convey complex ideas succinctly and with great precision
Has great analytical and prioritization skills. Approaches problems from first-principles. Knows how to balance what needs to be done with what's possible to do
Has a move-fast mentality and experience leveraging lean research practices that allow teams to learn and correct as they go. Embraces technology and the role it plays in financial services. Specifically, you have the flexibility to navigate multiple applications simultaneously to deliver unprecedented solutions
Acts without being told what to do. Brings new ideas to Wealthsimple