Open Source Developer Relations Intern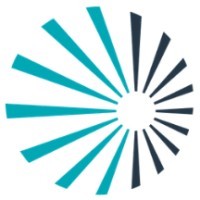 Starburst
Software Engineering
Boston, MA, USA
Posted on Friday, May 26, 2023
About Starburst
At Starburst, we are working to dismantle the status quo of data silos and vendor lock-in every single day. For decades, database companies have held their customers hostage and we believe that's just plain wrong. Starburst offers a full-featured data lake analytics platform, built on open source Trino. Our platform includes all the capabilities needed to discover, organize, and consume data without the need for time-consuming and costly migration projects. Today more than 300 leading organizations trust us to make better decisions faster.
Though Starburst has raised $414M in venture funding from top investors, we were founded in a rather unusual way as we bootstrapped the business with customers and revenue from the very beginning! We are a remote-first company with employees all over the world and are proud to be named a Best Place to Work. Come join our team of All-Stars!
Are you detail-oriented and can get lost in a coding session? At the same time, do you like the
challenge of communicating and collaborating with stakeholders across the globe?
Starburst, the company supporting the Trino open source community, is looking for a developer
advocate to help support and grow Trino. As a developer advocate, you will be deeply involved
on the technical side, getting to know Trino, improving the developer experience, facilitating
contributions, and sharing your findings with our awesome community. You'll
As a Developer Relations Intern at Starburst you will:
Closely collaborate with all maintainers on community, documentation, process, and technical topics
Support user and contributor community on chat and Q&A
Monitor community communication channels on Slack and GitHub
Some of the things we look for:
Experience or interest in working with open source communities
Proficient with Git, GitHub, GitHub actions or similar tools, and related practices and workflows
Software development experience, including Java, Apache Maven, HTML, and CSS
Excellent verbal and written communication skills
Writing experience, particularly blogging and social media
Ability to collaborate with individuals and organizations across the globe with diverse backgrounds
Analytics, diagnostics, and troubleshooting experience
Bonus skills and traits that we look for:
Experience with using or even contributing to Trino
Knowledge of SQL, databases, object storage systems, and related tools and projects
Technical writing, mentoring, and teaching experience
Why build your career at Starburst?
We live by our three core company values: Character, Competence, and Ownership and are a team of top performers. We are each in the driver's seat, shaping our organization and working together towards our common mission. We are solving exceptionally complex and meaningful challenges here and as we innovate, we each have the opportunity to build our careers alongside Starbursts's growth.
We take care of our global workforce by making sure employees enjoy competitive salaries and attractive stock grants, remote-friendly work options, flexible paid time off, and more!
Starburst Data is a diverse, equitable, and inclusive place to work. Everyone is welcome at the Starburst table and we have several employee resource groups such as Womxn At Starburst, Starburst Military, and Starburst Pride. We know that the more diverse perspectives we have at the table will only serve us to make a better team and company.
Starburst provides equal employment opportunities to all employees and applicants for employment and prohibits discrimination and harassment of any type without regard to race, color, religion, age, sex, national origin, disability status, genetics, protected veteran status, sexual orientation, gender identity or expression, or any other characteristic protected by federal, state or local laws.