Senior Director, Product Management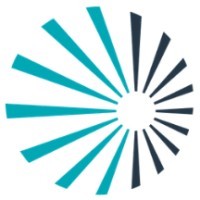 Starburst
Product
United States
Posted on Sunday, April 23, 2023
About Starburst
Starburst is the analytics engine for all your data. We provide the fastest, most efficient analytics engine for your data warehouse, data lake, or data mesh. We're on a mission to free our customers to see the invisible and achieve the impossible. We unlock the value of distributed data by making it fast and easy to access, no matter where it lives. Starburst queries data across any database, making it instantly actionable for data-driven organizations. With Starburst, teams can lower the total cost of their infrastructure and analytics investments, prevent vendor lock-in, and use the existing tools that work for their business. Today more than 150 leading organizations trust us to make better decisions faster.
Though Starburst has achieved a unicorn status and raised $414M in venture funding from top investors, we were founded in a rather unusual way with customers and revenue from the very beginning! We operate globally in 10 countries and are proud to be named a Best Place to Work. Come join our team of All-Stars!
About The Role
Starburst is looking for a Senior Director of Product Management to lead and scale a team to accelerate the development and growth of our newest product, Starburst Galaxy. In this role you will inspire and rally teams across Starburst to define the vision, evaluate market opportunities, analyze industry trends as well as customer needs, and prioritize features and improvements. You will work closely with your counterparts in Engineering, UX, Marketing and Sales to drive excellence in customer experience and execution.
Responsibilities:
Oversee Product Management work in your teams, to ensure that development effort meets user needs, is aligned with company goals, and ships product in a consistent, plannable cadence
Hire, develop, mentor, and provide ongoing feedback and development opportunities to Product Managers on your teams
Relentlessly listen and proactively reach out to customers through a variety of channels
Drive Product Management best practices to improve consistency and sustainable organizational growth
Drive alignment with partner organizations including Engineering,UX, Marketing, Sales and Support
Valued Experience:
15 years or more of relevant experience in tech and SaaS. 5 years or more of leadership experience.
Demonstrated leadership and product management experience with a complex, SaaS product
A proven track record for defining visions and executing strategies that create real business and customer value in fast-growth or large-scale companies
Analytical abilities to qualitatively and quantitatively understand sophisticated problems. You can gather, prioritize and translate customer and business requirements into successful product strategiesInfluential leadership and interpersonal skills that enable you to communicate and manage relationships across the organization.
Experience with defining and measuring key business and usage success metrics
The base salary range for this US full-time position is $250,000 - $300,000 subject to standard withholding and applicable taxes. All candidates receive equity (ISO) and access to a comprehensive benefits offering. The base salary range reflects the minimum and maximum target for candidates across all US locations. Work location, skills, experience, and any relevant education or training determine the compensation awarded to the candidate. The Recruiting Team or Hiring Manager can share more about the specific salary range with you during the recruitment process.
Benefits
At Starburst, we're constantly striving towards building a place where people come first by creating an environment of transparency, honesty, and respect. We take care of our global workforce by making sure employees enjoy competitive salaries and attractive stock grants, remote-friendly work options, access to quality and affordable insurance, and flexible and generous paid time off to start a family, travel, or just relax!
Headquartered in Boston, MA with offices in Warsaw, London, Palo Alto and Tel Aviv and employees across Europe and the Americas, we are committed to hiring where the talent is.
Starburst provides equal employment opportunities to all employees and applicants for employment and prohibits discrimination and harassment of any type without regard to race, color, religion, age, sex, national origin, disability status, genetics, protected veteran status, sexual orientation, gender identity or expression, or any other characteristic protected by federal, state or local laws.