Sales Development Representative - France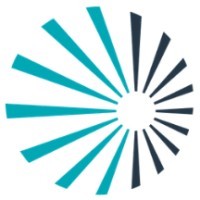 Starburst
Sales & Business Development
London, UK
Posted on Tuesday, April 18, 2023
About Starburst
Starburst is the analytics engine for all your data. We provide the fastest, most efficient analytics engine for your data warehouse, data lake, or data mesh. We're on a mission to free our customers to see the invisible and achieve the impossible. We unlock the value of distributed data by making it fast and easy to access, no matter where it lives. Starburst queries data across any database, making it instantly actionable for data-driven organizations. With Starburst, teams can lower the total cost of their infrastructure and analytics investments, prevent vendor lock-in, and use the existing tools that work for their business. Today more than 150 leading organizations trust us to make better decisions faster.
Though Starburst has achieved a unicorn status and raised $414M in venture funding from top investors, we were founded in a rather unusual way with customers and revenue from the very beginning! We operate globally in 10 countries and are proud to be named a Best Place to Work. Come join our team of All-Stars!
About the role
Are you a builder, doer, with a curious mind and hungry to make an impact?
We are looking for high performers who can marry Starburst Data's leading product offering with the right customer. Partnering with an all-star sales team that rolls up their sleeves at our fast-paced growth company, you should be inquisitive, and have some understanding of our offerings, while we give you the tools and mentorship to be the very best. You revel in the day to day details, all while understanding the big picture -- routing your sales efforts to Account Executives with ease. This is the ideal role for an entry-level candidate hungry to launch their career in software sales.
What You Will Be Doing:
Introduce potential customers with a 35,000 foot view of Starburst Data
Collaborate across sales and marketing to strategize and generate appointments for outbound prospecting – growing our pipeline by offering market solutions
Meticulously track and nurture your outbound activity
Nimbly interact with potential customers through various points of contact including attending in person meetings, trainings, and trade shows with confidence and ease
You're a great fit if:
Pride yourself on your "bedside manner" with all levels of customers: in-person, on the phone, and in written form
Have knowledge of workflow systems and related customer business process improvements
Adeptly prioritize and reprioritize based on the evolving demands of other departments
Know that Salesforce isn't just a building in San Francisco
Thrive in the unknown – and have a track record to prove it
Native / Bilingual French is a must-have requirement
The base salary range for this US full-time position is $45,000 - $60,000 + commission, subject to standard withholding and applicable taxes. All candidates receive equity (ISO) and access to a comprehensive benefits offering. The base salary range reflects the minimum and maximum target for candidates across all US locations. Work location, skills, experience, and any relevant education or training determine the compensation awarded to the candidate. The Recruiting Team or Hiring Manager can share more about the specific salary range with you during the recruitment process.
Benefits
At Starburst, we're constantly striving towards building a place where people come first by creating an environment of transparency, honesty, and respect. We take care of our global workforce by making sure employees enjoy competitive salaries and attractive stock grants, remote-friendly work options, access to quality and affordable insurance, and flexible and generous paid time off to start a family, travel, or just relax!
Headquartered in Boston, MA with offices in Warsaw, London, Palo Alto and Tel Aviv and employees across Europe and the Americas, we are committed to hiring where the talent is.
Starburst provides equal employment opportunities to all employees and applicants for employment and prohibits discrimination and harassment of any type without regard to race, color, religion, age, sex, national origin, disability status, genetics, protected veteran status, sexual orientation, gender identity or expression, or any other characteristic protected by federal, state or local laws.