Onboarding Engineer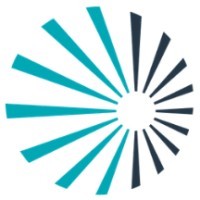 Starburst
India
Posted on Wednesday, March 22, 2023
About Starburst
Starburst is the analytics engine for all your data. We provide the fastest, most efficient analytics engine for your data warehouse, data lake, or data mesh. We're on a mission to free our customers to see the invisible and achieve the impossible. We unlock the value of distributed data by making it fast and easy to access, no matter where it lives. Starburst queries data across any database, making it instantly actionable for data-driven organizations. With Starburst, teams can lower the total cost of their infrastructure and analytics investments, prevent vendor lock-in, and use the existing tools that work for their business. Today more than 150 leading organizations trust us to make better decisions faster.
Though Starburst has achieved a unicorn status and raised $414M in venture funding from top investors, we were founded in a rather unusual way with customers and revenue from the very beginning! We operate globally in 10 countries and are proud to be named a Best Place to Work. Come join our team of All-Stars!
About the role
We are expanding the way we support our customers and are looking to grow the Onboarding Engineer team. In this role you will be supporting both pre- and post- sale account teams to ensure customers are set up to realize the value of the Starburst platform.
In this role, you'll be expected to understand customers' current state and help get them to their future state architecture by deploying Starburst in multiple environments.
The ideal candidate is highly motivated, eager to learn, can work in a fast-paced dynamic environment, and has excellent communication skills. They also have a background in distributed systems, Hadoop, cloud technologies, security, DBMSs, LDAP/AD/Kerberos authentication, and navigating a complex Java codebase.