Director, Engineering - Galaxy (Control Plane)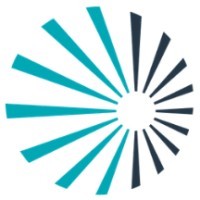 Starburst
United States
Posted on Friday, March 17, 2023
About Starburst
Starburst is the fastest, most efficient analytics engine for a data warehouse, data lake, or data mesh. Our software provides fast and easy access to data, no matter where it lives, with a best-in-class MPP SQL engine that shortens the path to value for data. The
Starburst Enterprise Platform
leverages the power of the open source
Trino
(formerly PrestoSQL) to query data across any database, making it instantly actionable for data-driven organizations. Our SaaS offering,
Starburst Galaxy
provides all the benefits of Trino and Starburst in an easy to use, fully-managed enterprise-ready multi-cloud SaaS platform designed by Trino's original creators and experts.
With Starburst, teams can lower the total cost of their infrastructure and analytics investments, prevent vendor lock-in, and use the existing tools that work for their business. Though Starburst has achieved a unicorn status and raised $414M in
venture funding
from top investors, we were founded with customers and revenue from the very beginning. Our customers love us, we operate globally, and we are proud to be named a
Best Place to Work
. Come join our team of All-Stars!
Starburst is looking for an experienced engineering leader to lead teams building Starburst Galaxy. Starburst Galaxy provides all the benefits of the best-in-class MPP SQL Engine, Trino in an easy to use, fully-managed and enterprise-ready SaaS platform design by Trino's original creators and experts.
As Engineering Manager, you will partner with Engineering and Product Leadership to deliver and execute on roadmap deliverables. You will recruit and mentor very strong software engineering talent, with years of full stack and distributed systems development experience.