Staff Solutions Engineer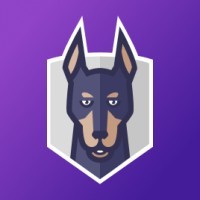 Snyk
Remote · United States
Posted on Saturday, September 9, 2023
Every day, the world gets more digital thanks to tens of millions of developers building the future faster than ever. But with exponential growth comes exponential risk, as outnumbered security teams struggle to secure mountains of code. This is where Snyk (pronounced "sneak") comes in. Snyk is a developer security platform that makes it easy for development teams to find, prioritize, and fix security vulnerabilities in code, dependencies, containers, and cloud infrastructure — and do it all right from the start. Snyk is on a mission to make the world a more secure place by empowering developers to develop fast and stay secure.
Our Opportunity
We're looking for a driven, customer-obsessed Staff Solutions Engineer to interface between our customers (new and current!) and our product engineering teams, both supporting the adoption of Snyk in new organizations and helping to evolve what Snyk has to offer.
You will help Snyk secure the technical win and collaborate on the business case for the commercial win. Your objective is to help prospects understand how Snyk solutions meet their specific needs in ways that only Snyk can.
You'll Spend Your Time:
Educating customers and partners about the adoption of Application Security and Software Supply Chain Security and the importance of empowering developers to stay secure
To do this, you'll develop deep product and competitive acumen across our full product suite, Open Source, Code, IaC, Container, and ASPM.
As the customer's buying consultant, you'll become a technical product expert, evangelist, and coach, responsible for delivering tailored product demonstrations, enabling well-scoped and managed product trials, and coordinating RFP responses from time to time,
Interfacing with our, engineering, product, and customer success teams to craft solutions that actually solve our customers' problems
Shaping and informing decisions on new features based on your experience and feedback from customers and channel partners
Working closely with channel partners to increase their proficiency in selling and supporting the Snyk solution through their sales process and beyond
What You'll Need:
7+ years or similar in the sales engineering, solutions consulting, developer or security space
A good knowledge of the developer, DevOps, Application Security, and ASPM ecosystems and practices
Experience working closely with highly technical customers at the Enterprise level
Familiarity with a wide variety of coding languages and how they work
Appetite for learning about new technologies and you're curious about how things work under the hood
Ability to plan and succeed, setting milestones along the way, over-communicate, create alignment, rally resources and satisfy stakeholders
A team-oriented mindset
To care about diversity and enjoy meeting people from all walks of life
We'd be Lucky if You:
Have worked in early-stage, fast-growth startups… especially in developer tooling and maybe even AI!
Love to teach and coaching is a habit
A developer background or any kind of experience with coding
Prior experience in a direct or matrixed role with a proven ability to work across broad functional teams
Curious
Willingness to learn
Solid Storyteller
Ability to give and receive feedback
Embrace and adopt change
Confident
Uniquely you!
We care deeply about the warm, inclusive environment we've created and we value diversity – we welcome applications from those typically underrepresented in tech. If you like the sound of this role but are not totally sure whether you're the right person, do apply anyway!
About Snyk
Snyk is committed to creating an inclusive and engaging environment where our employees can thrive as we rally behind our common mission to make the digital world a safer place. From Snyk employee resource groups, to global benefits that help our employees prioritize their health, wellness, financial security, and a work/life blend, we aim to support our employees along their entire journeys here at Snyk.
Benefits & Programs
Prioritize health, wellness, financial security, and life balance with programs tailored to your location and role.
Flexible working hours, work-from home allowances, in-office perks, and time off for learning and self development
Generous vacation and wellness time off, country-specific holidays, and 100% paid parental leave for all caregivers
Health benefits, employee assistance plans, and annual wellness allowance
Country-specific life insurance, disability benefits, and retirement/pension programs, plus mobile phone and education allowances