Manager, Sales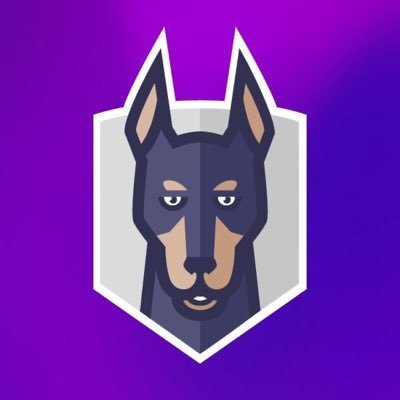 Snyk
Sales & Business Development
Posted on Thursday, May 11, 2023
Every day, the world gets more digital thanks to tens of millions of developers building the future faster than ever. But with exponential growth comes exponential risk, as outnumbered security teams struggle to secure mountains of code. This is where Snyk (pronounced "sneak") comes in. Snyk is a developer security platform that makes it easy for development teams to find, prioritize, and fix security vulnerabilities in code, dependencies, containers, and cloud infrastructure — and do it all right from the start. Snyk is on a mission to make the world a more secure place by empowering developers to develop fast and stay secure.
Our Opportunity
We are hiring for a Manager, Sales AMER who will be responsible for leading and managing a growing team of Customer Development Account Executives. The CDAEs are leading the end-to-end post-sales customer journey and are responsible for identifying opportunities to expand and retain within an existing client base. The Manager will work cross-collaboratively to identify areas of commercial risk as well as areas of expansion within the customer install base. This is done by partnering with all facets of the go-to-market org with an emphasis on alignment between both the leadership of Customer Success as well as Sales Management. This role is strategically important to the business in terms of driving world-class SaaS renewal rates as well as the growth and scale of this department. We're looking for a driven, best-in-class Sales Manager, to up-level the renewal & expansion performance throughout the North America Velocity business.
We want you to contribute to the iterative style of our customer journey throughout the sales and renewal process along with, enabling you to inform the way we develop our internal tooling to help you work efficiently and effectively.
We're a collaborative team from a variety of backgrounds, made up of sales executives and technical sales engineers. We spend time coaching each other, giving and receiving feedback, and ensuring we work together to make the most of the skills and experience we have within the team.
You'll Spend Your Time:
Forecasting the renewal & expansion rates in quarter as well as the out quarters to upper management and members of the executive team on a weekly basis

Partnering with Sales Operations to iterate on the design, performance and scale of your team

Partnering with the business to identify ways of improvement and optimization of your Salesforce and other tooling

Collaborating closely with our core Sales Management and Leaders in the Customer Success org to identify new upselling opportunities

Run weekly internal, customer status meetings to identify, discuss, and resolve any risk of customers not renewing

Run quarterly talent assessments as well as QBRs for your team

Join customer calls to help Customer Development Reps close business when additional and high level involvement is necessary

Contributing to the iterative improvement of our sales process, tone and approach, and informing the way we develop our internal tooling to help you work efficiently and effectively
What You'll Need:
Experience managing a team of multiple sales reps at a given time, ranging from entry level to senior roles

Proven sales experience as an Account Manager, Key Account Manager, Sales Account Manager, Renewals Manager, Licensing Specialist or similar role

Success performing above and beyond in terms of retention rates and expansion of customers in a rapidly evolving and fast-paced environment

An understanding of the software development lifecycle and the ability to articulate how a developer tooling product might fit in

A track record of identifying and executing on remediation plans when a renewal is in jeopardy

To understand people: what makes them tick, what their attitude is to us, when they're most likely to want to buy

To be organized, rigorous, and a love of process improvement

An excitement for what we're doing and a desire to join a hyper growth company on its way to success

To be self-motivated and hard-working: you aim to exceed your performance from past roles, and you enjoy working in fast-paced, collaborative teams
We care deeply about the warm, inclusive environment we've created and we value diversity – we welcome applications from those typically underrepresented in tech. If you like the sound of this role but are not totally sure whether you're the right person, do apply anyway!
About Snyk
Snyk is committed to creating an inclusive and engaging environment where our employees can thrive as we rally behind our common mission to make the digital world a safer place. From Snyk employee resource groups, to global benefits that help our employees prioritize their health, wellness, financial security, and a work/life blend, we aim to support our employees along their entire journeys here at Snyk.
Benefits & Programs
Prioritize health, wellness, financial security, and life balance with programs tailored to your location and role.
Flexible working hours, work-from home allowances, in-office perks, and time off for learning and self development
Generous vacation and wellness time off, country-specific holidays, and 100% paid parental leave for all caregivers
Health benefits, employee assistance plans, and annual wellness allowance
Country-specific life insurance, disability benefits, and retirement/pension programs, plus mobile phone and education allowances