Spontaneous application - remote friendly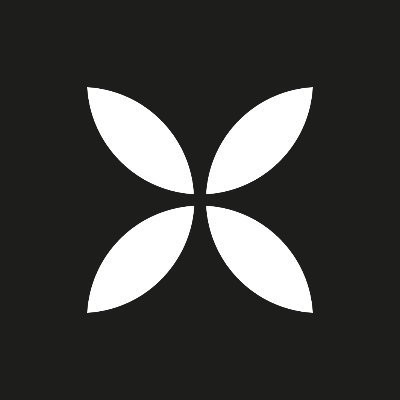 Qonto
Paris, France
Posted on Monday, December 20, 2021
Our mission? Creating the finance solution that energizes SMEs and freelancers, so they can achieve more. We simplify everything from everyday banking to bookkeeping and spend management. At Qonto, we're passionate about creating the best product, so if you're looking for an ambitious team that's revolutionizing an old-fashioned industry, get in touch!
Our journey:
Alexandre
and
Steve
launched Qonto in July 2017. Since then, the team has earned the trust of more than 400,000 customers and opened offices in Paris, Berlin, Milan, and Barcelona. Last summer, we joined forces with Penta, a market leader based in Berlin and Belgrade, forming a united team of 1,300 Qontoers. We also made it to the
LinkedIn Top Companies
French ranking!
Our values:
Ambition | We tackle big challenges. No matter what.
Teamwork | We create momentum by working together, at the same speed.
Mastery | We pursue excellence through continuous learning. We face challenges with humility. Every day.
Integrity | We're open. We're honest. And we earn the trust of our clients and each other.
You can find out more about the
Qonto Way
here
.
Our beliefs:
Our goal at Qonto is to create a warm and welcoming environment where individuals from all walks of life can truly thrive. We've gone above and beyond to ensure that every applicant is evaluated solely based on their skills and potential, rather than their gender, ethnicity, age, (dis)ability, or any other irrelevant factor. Our team consists of 49% international individuals, with 44% women and 20% parents. With this diversity, we are a powerful force! Join us in our mission to build a workplace that celebrates diversity and embraces individuality.
Discover the steps we took to create a discrimination-free hiring process
.
Our career track: At Qonto, we cherish your unique skills, breaking away from conventional labels like "senior" or "director," and instead, offering personalized career tracks and expertise levels from 1 to 9 that truly celebrate your impact!
You are really motivated to work at Qonto but you can't find any opportunities that match your profile and expectations on our career site? Don't worry 🍀!
At Qonto, we are always looking for motivated and eager to learn international talents. Please send us your application directly via this ad, we will get back to you within 48 hours. Many people have contacted us with this approach, and they are now happy Qontoers!
You can choose to work in a full-remote mode as long as you're living in (or willing to relocate to) either Germany, France, Italy, Serbia or Spain.
Speak soon 😊!
🎁 Perks
A laptop. An inclusive work environment. A tailor-made career track. And so much more to help you succeed.
- Monthly team events
- Tailor-made remote work policy depending on the job you apply for
- 25 days of paid leave + 5 Qonto days or 25 days of paid leave + 10 RTT +/-
-
Alan
health insurance,
Moka Care
to take care of your mental health, and
Gymlib
for sports and wellness activities
- A
Swile
lunch card: 50% covered
- A progressive parenthood policy as part of our commitment to the
Parental Act
(1 in 6 of Qonto employees is a parent!) and childcare benefits with selected partners
💪 Our hiring process:
- Interviews with your Talent Acquisition Manager and future managers
- A remote exercise to demonstrate your skills and give you a taste of what working at Qonto could be like
We will send you an interview guide so you can best prepare yourself.
On average our process lasts 20 working days and offers usually follow within 48 hours 🤞
Thank you for considering joining Qonto. We cannot wait to learn more about you!
One last thing. We recently raised
486M€ in our Series D
to ensure we keep growing safely, despite the current economic environment looking a bit gloomy. We revealed our plans for the future
here
.
To learn more about us:
To know how your personal data will be processed during your application process or to request its deletion, please click here.