Legal Intern - Contracts/IP/AI/Data (January 2024 - July 2024)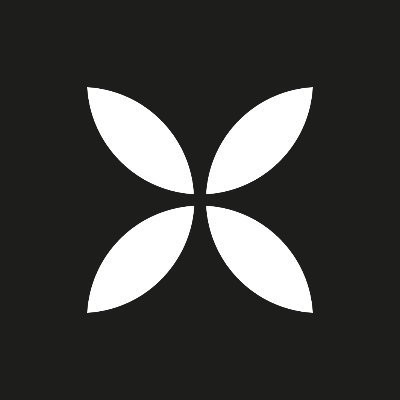 Qonto
Software Engineering, Legal, Data Science
Paris, France
Posted on Thursday, August 31, 2023
Our mission? Creating the finance solution that energizes SMEs and freelancers, so they can achieve more. We simplify everything from everyday banking to bookkeeping and spend management. At Qonto, we're passionate about creating the best product, so if you're looking for an ambitious team that's revolutionizing an old-fashioned industry, get in touch!
Our journey:
Alexandre
and
Steve
launched Qonto in July 2017. Since then, the team has earned the trust of more than 400,000 customers and opened offices in Paris, Berlin, Milan, and Barcelona. Last summer, we joined forces with Penta, a market leader based in Berlin and Belgrade, forming a united team of 1,300 Qontoers. We also made it to the
LinkedIn Top Companies
French ranking!
Our values:
Ambition | We tackle big challenges. No matter what.
Teamwork | We create momentum by working together, at the same speed.
Mastery | We pursue excellence through continuous learning. We face challenges with humility. Every day.
Integrity | We're open. We're honest. And we earn the trust of our clients and each other.
You can find out more about the
Qonto Way
here
.
Our beliefs:
Our goal at Qonto is to create a warm and welcoming environment where individuals from all walks of life can truly thrive. We've gone above and beyond to ensure that every applicant is evaluated solely based on their skills and potential, rather than their gender, ethnicity, age, (dis)ability, or any other irrelevant factor. Our team consists of 49% international individuals, with 44% women and 20% parents. With this diversity, we are a powerful force! Join us in our mission to build a workplace that celebrates diversity and embraces individuality.
Discover the steps we took to create a discrimination-free hiring process
.
Our career track: At Qonto, we cherish your unique skills, breaking away from conventional labels like "senior" or "director," and instead, offering personalized career tracks and expertise levels from 1 to 9 that truly celebrate your impact!
As Qonto Legal Intern - Contracts/IP/Data, you will have a global overview from a legal standpoint of all aspects of Qonto's business in particular related to contracts' issues, intellectual property, artificial intelligence and data protection.
You will join the Legal Team, under the supervision of the Head of Legal - Corporate Affairs, Sibylle. You will also work closely with the Corporate team (Finance, People, Risk, Regulatory, Compliance, Internal Control, and Strategic Projects), the Tech (Software and Data), and Product & Marketing Teams.
👩‍💻🧑‍💻
As a Legal Intern - Contracts/IP/Data Privacy at Qonto, you will mainly address:
• Contract review and negotiation (SAAS, partnership agreements, marketing agreements, NDAs, BtoB services agreement)
• Questions from the business (marketing and communication projects, legal questions from the operational teams)
• IP matters - management and protection of our trademark and domain names portfolio, legal check of marketing projects (prior art research, validation of communication supports...), etc
• AI matters
• GDPR and data privacy contractual aspects
• Contract templates and organization of training sessions for other Qontoers• Legal monitoring (legal research on IP and Data Privacy issues)
• Work in a fast-paced and scaling environment
• Work in an international company, with teams in 5 European countries
• Develop strong skills in all in-house legal aspects
• Deepen your knowledge of various contractual setups
• Have access to digitized legal tools to facilitate your work
🤝 About your future manager
Their path:
You will report directly to
Sibylle
, Head of Legal - Commercial / Contracts / IP & Employment, who has more than 6 years of experience in the legal world. Her path was clear from the beginning as she chose as her first position after university to be the first in-house counsel in a young start-up. Since then she fell in love with fast-paced environments and loves transforming challenges into meaningful business targets while supporting her team to get there.
What they can bring to you: Sibylle is known for her strong negotiation skills, being able to translate complex business needs into simple action plans, and being a true partner to Qonto. All those skills she can bring to the team and is always there to support them in achieving their goals.
• Experience: You have prior experience as an intern or apprentice in a law firm or bank/fintech and you have a strong interest in contractual law issues as well as AI, intellectual property and personal data protection subjects. contractual law issues
• Academic Background: Degree in French Business law
• Business-oriented: You are able to provide recommendations that are business-oriented
• Communication: You have strong oral and written communication skills and a good sense of diplomacy
• Analytical mind & rigorous: You have well-honed organizational and analytical skills to quickly summarize key findings, form opinions, and make decisions
• Curious mindset: You are intellectually curious, open-minded, adaptable, a fast learner, and excited by a dynamic startup environment.
• Languages: You are fluent in both French and English. Mastery of another European language is a definite plus
⚠️ Certain of our perks and benefits are only available to employees on permanent contracts
🎁 Perks
A laptop. An inclusive work environment. A tailor-made career track. And so much more to help you succeed.
- Monthly team events
- Tailor-made remote work policy depending on the job you apply for
- 25 days of paid leave + 5 Qonto days or 25 days of paid leave + 10 RTT +/-
-
Alan
health insurance,
Moka Care
to take care of your mental health, and
Gymlib
for sports and wellness activities
- A
Swile
lunch card: 50% covered
- A progressive parenthood policy as part of our commitment to the
Parental Act
(1 in 6 of Qonto employees is a parent!) and childcare benefits with selected partners
💪 Our hiring process:
- Interviews with your Talent Acquisition Manager and future managers
- A remote exercise to demonstrate your skills and give you a taste of what working at Qonto could be like
We will send you an interview guide so you can best prepare yourself.
On average our process lasts 20 working days and offers usually follow within 48 hours 🤞
Thank you for considering joining Qonto. We cannot wait to learn more about you!
One last thing. We recently raised
486M€ in our Series D
to ensure we keep growing safely, despite the current economic environment looking a bit gloomy. We revealed our plans for the future
here
.
To learn more about us:
To know how your personal data will be processed during your application process or to request its deletion, please click here.