Senior Growth Product Manager (Website)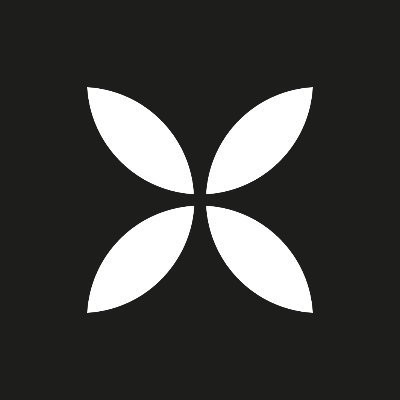 Qonto
Product, Sales & Business Development
Paris, France
Posted on Saturday, March 19, 2022
Our mission? Creating the finance solution that energizes SMEs and freelancers, so they can achieve more. We simplify everything from everyday banking to bookkeeping and spend management. At Qonto, we're passionate about creating the best product, so if you're looking for an ambitious team that's revolutionizing an old-fashioned industry, get in touch!
Our journey:
Alexandre
and
Steve
launched Qonto in July 2017. Since then, the team has earned the trust of more than 400,000 customers and opened offices in Paris, Berlin, Milan, and Barcelona. Last summer, we joined forces with Penta, a market leader based in Berlin and Belgrade, forming a united team of 1,300 Qontoers. We also made it to the
LinkedIn Top Companies
French ranking!
Our values:
Ambition | We tackle big challenges. No matter what.
Teamwork | We create momentum by working together, at the same speed.
Mastery | We pursue excellence through continuous learning. We face challenges with humility. Every day.
Integrity | We're open. We're honest. And we earn the trust of our clients and each other.
You can find out more about the
Qonto Way
here
.
Our beliefs:
Our goal at Qonto is to create a warm and welcoming environment where individuals from all walks of life can truly thrive. We've gone above and beyond to ensure that every applicant is evaluated solely based on their skills and potential, rather than their gender, ethnicity, age, (dis)ability, or any other irrelevant factor. Our team consists of 49% international individuals, with 44% women and 20% parents. With this diversity, we are a powerful force! Join us in our mission to build a workplace that celebrates diversity and embraces individuality.
Discover the steps we took to create a discrimination-free hiring process
.
Our career track: At Qonto, we cherish your unique skills, breaking away from conventional labels like "senior" or "director," and instead, offering personalized career tracks and expertise levels from 1 to 9 that truly celebrate your impact!
We're looking for a Product Manager for our Website, who is excited about building the bank that will help small and medium businesses succeed.
As a Website Product Manager, you will be driving the product strategy of our website, identifying market specificities, and prioritizing new features with the rest of the team.
And with the broad scope of our 4 markets: France, Italy, Spain & Germany, the sky's the limit for your creativity!
Your goal will be to drive conversion by creating the best-in-class website.
You will join the Growth & Acquisition team and you will also work closely with growth engineers (i.e. full stack developers), designers, SEO, content, international teams, and other key functions.
👩‍💻🧑‍💻
As a Website Product Manager at Qonto, you will:
• Contribute to driving the product strategy and increasing Qonto's website's overall conversion: through started registrations, generated leads for sales, or new sources of leads.
• Collaborate with the website stakeholders (local markets: FR, IT, DE, ES; SEO team, content team, Product Marketing team, legal team) to build expertise on their markets, align the product and the business strategy, and drive conversion.
• Build knowledge. At Qonto, learning is one of our core values. You will be in charge of building expertise in your product area, by combining user research, analytics, and market analysis.
• Drive Value Analysis. We are looking for Product Managers who are obsessed with delivering value to our users, by articulating complex problems, setting a compelling vision, and driving the outcome.
• Steer Value Engineering. You will work on a daily basis with growth engineers (i.e. full stack developers), brand designers, and other teams to conceive, design, and develop market-leading products that fit our users' needs and increase conversion.
🤔 What you can expect:
• Take part in the development of one of the top European scale-ups / unicorns
• Work on the Qonto Website, which is our number 1 source for new leads
• Help drive the Qonto Product in the highly competitive, fast-paced, and innovative fintech industry.
• Be challenged, learn, and improve your ways of working every day
🤝 Your future Manager:
You will be reporting to
Esha
, our Head of Website. With over 13 years of experience in growth & product management, Esha builds a product vision focused on driving customer growth at scale. Before joining Qonto, she has been a growth & product leader in consumer tech companies across Silicon Valley & Los Angeles.
🏅About You:
• Experience: You have 5+ years of experience as a Product Manager and have worked on a website product.
• Mastery: You know how to use Analytics tools like Google Analytics or Amplitude, Content Square, AB testing tools. You also have experience working with Kanban and/or lean management methods.
• User-centric: you are able to go into our users' shoes, and pay attention to UX details so that users get delightful and smooth experiences
• Analytical mindset: you know how to gather and turn data into actionable insights and then action plans
• Growth /Acquisition-oriented: You are a thought leader, have a background in growth (market research & analysis, customer journey & funnel optimization, competitive teardown, acquisition strategy, product vision, CRO..), and are passionate about it.
• Team player & Communication: you are able to work strategically and collaboratively with other departments like Designers, Developers, SEO, Product Marketing & International Teams. You're recognized for your communication skills across teams.
• Project management: you are well-organized to define targets, milestones, & deadlines of a project involving many stakeholders and follow up on delivery and impact
• Continuous improvement: You thrive to get better every day and are not afraid of learning from your own mistakes.
• Flexibility: You are at ease in a fast-paced environment and are also able to work with tight deadlines.
• Languages: You speak English fluently. French, Italian, Spanish or German is a plus.
At Qonto we understand that true diversity isn't just about ticking boxes on a hiring checklist. Apply regardless of the boxes you tick! Who knows? You may have the missing piece of the puzzle we've been searching for all along.
🎁 Perks
A laptop. An inclusive work environment. A tailor-made career track. And so much more to help you succeed.
- Monthly team events
- Tailor-made remote work policy depending on the job you apply for
- 25 days of paid leave + 5 Qonto days or 25 days of paid leave + 10 RTT +/-
-
Alan
health insurance,
Moka Care
to take care of your mental health, and
Gymlib
for sports and wellness activities
- A
Swile
lunch card: 50% covered
- A progressive parenthood policy as part of our commitment to the
Parental Act
(1 in 6 of Qonto employees is a parent!) and childcare benefits with selected partners
💪 Our hiring process:
- Interviews with your Talent Acquisition Manager and future managers
- A remote exercise to demonstrate your skills and give you a taste of what working at Qonto could be like
We will send you an interview guide so you can best prepare yourself.
On average our process lasts 20 working days and offers usually follow within 48 hours 🤞
Thank you for considering joining Qonto. We cannot wait to learn more about you!
One last thing. We recently raised
486M€ in our Series D
to ensure we keep growing safely, despite the current economic environment looking a bit gloomy. We revealed our plans for the future
here
.
To learn more about us:
To know how your personal data will be processed during your application process or to request its deletion, please click here.