Production Engineer (Application Support)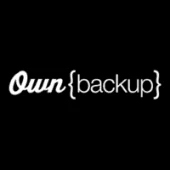 OwnBackup
Customer Service
Englewood Cliffs, NJ, USA
Posted on Saturday, October 28, 2023
Own is the leading data platform trusted by thousands of organizations to protect and activate SaaS data to transform their businesses. Own empowers customers to ensure the availability, security and compliance of mission-critical data, while unlocking new ways to gain deeper insights faster. By partnering with some of the world's largest SaaS ecosystems such as Salesforce, ServiceNow and Microsoft Dynamics 365, Own enables customers around the world to truly own the data that powers their business.
It's their platform. It's your data. Own it.
The Job
Own is looking for a passionate, dedicated, and highly motivated Production Engineer to join our elite Production Engineering team.
As part of the Production Engineering team, you will be involved in end-to-end production maintenance and monitoring processes as well as solving complex problems.
This is a great opportunity to join a young, VC-backed, fast-growing start-up that encourages its employees to innovate and implement their ideas.
Your Day-to-Day Role
Production Engineering
Monitor the production application and identify errors and issues before they impact customers.
Proactive production maintenance.
Investigate production bugs/issues with Engineering.
Manage production incidents / outages.
Implement application monitoring.
Respond to and resolve application alerts.
Support Engineering with privileged data access requests.
Suggest product improvements and work with product management to identify new features to reduce support burden.
Support User Acceptance Testing (UAT) and provide product feedback.
Manage on-call duties as scheduled.
Support Customer Facing Teams (Support/TAM/SE/CS)
Troubleshooting escalated customer issues to determine root cause and coordinate with various teams to develop solutions or workarounds.
Identifying solutions to the challenges customers are facing - either by explaining the product functionality or by developing technical workarounds.
Validating and reproducing customer reported bugs and escalating to Engineering & Product.
Performing product optimizations for specific customers including optimizing backup or seeding speed and configuring API usage.
Performing specific privileged duties in the production environment for customers including aborting backups or seeding jobs, optimizing specific objects and add/remove objects from backup or seeding jobs, changing master admin email address, and changing the fetcher pool size for optimal application response time.
Support Proof of Concepts (POCs) and trials ensuring customers issues are escalated expeditiously and reducing issues during the sales cycle.
Improve support knowledgebase and automation to enable the front-line support teams.
Your Work Experience
A minimum of 2 years of experience as either, Tier II Support , Tier II Support, Support engineer, or exposure as a Tier 4 Support Engineer, a test engineer, or as a software engineer.
Proven technical troubleshooting skills.
Strong Linux / Unix proficiency - a MUST
Cloud experience required. AWS and Azure preferred.
Database knowledge - relational and object oriented. PostgreSQL and MariaDB experience a plus
SQL knowledge - intermediate level queries
Knowledge of Salesforce / ServiceNow / Dynamics CRM - a strong advantage.
Fluent in English - working with global teams
Highly customer oriented.
Outstanding communication skills.
Strong sense of urgency.
Experience in writing scripts in Python / Bash / Shell.
Experience with Enterprise Software, B2B SaaS and/or in 24x7x365 organizations.
Programming skills - a strong advantage.
Social, communicative and generally a nice person
Important Details
This is a full-time position. The ideal candidate will work out of our Englewood Cliffs, NJ office a minimum of 3 days per week to maximize collaboration and interaction with the business. Travel may be required.
Own is dedicated to creating an environment where employees thrive, which is why base pay is only one part of the total compensation package that is provided to compensate and recognize employees for their work. This role may also be eligible for unlimited PTO, generous medical benefits, a 401(k) savings plan with a 4% employer match, discretionary bonuses/incentives, and stock options. We also offer catered lunches in the office five days a week, a full fitness center, and free shuttle bus service to and from New York City.
Creating an environment where employees thrive also means making sure every employee feels accepted. As we scale to help all types of companies protect precious data, our team must reflect the diversity we serve. Own is an Equal Opportunity Employer and we believe that every employee in the company brings a unique perspective that they can and should contribute in order to make an impact every day. We strive to be one team and one culture that builds trust through transparency. We do not discriminate based on race, color, religion, sex, sexual orientation, gender identity, age, national origin, protected veteran status or disability status.
Learn more at owndata.com.
#LI-Onsite