Solution Engineer, Public Sector (Federal)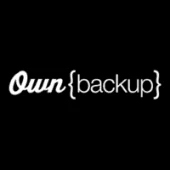 OwnBackup
Virginia, USA
Posted on Tuesday, August 22, 2023
The Job
OwnBackup is one of the fastest growing global SaaS companies. With over 6,000 customers, we are ranked on the Forbes Cloud 100 as one of the world's top private cloud companies and have raised over $500 million in funding from AIkeon Capital, B Capital Group, BlackRock Private Equity Partners, Insight Partners and others.
As a Solution Engineer, you will be a key member of our enterprise sales team. You will be responsible for owning the technical discussions, product demonstrations, proofs-of-concept and proving out the value of OwnBackup's solution to our prospects and customers. In addition, you will work closely with our DevOps and R&D teams to channel customer feedback and further product development.
Your Day-to-Day Role
Deliver killer product demonstrations to set OwnBackup apart from other solutions
Be an evangelist for our enterprise customers to backup and own their SaaS application data
Respond to functional and technical elements of RFIs/RFPs
Convey customer requirements to product management teams and help validate functionality
Manage proof of concepts with enterprise customers from success criteria definition through to testing and acceptance
Maintain a regular customer feedback channel and provide inputs for product development.
Travel – Up to 40%
Your Work Experience
MUST HAVE: 3+ year(s) experience as a Solution Engineer in a pre-sales capacity
In-depth knowledge of Salesforce platform including a deep understanding of data models, security and third-party apps
Experience and proven track record in working with Enterprise customers
Ability to analyze and solve problems, perform complex tasks and prioritize multiple projects
Ability to work as part of a team to solve technical problems in varied political environments
Ability to build rapport quickly with customers
Good planning and organizational skills with a demonstrated ability to work calmly under pressure
Experience leveraging the Salesforce API's, managed packages & Visualforce
Familiarity with a variety of Salesforce third-party apps
Understanding of Amazon Web Services technology stacks and infrastructure
Knowledge of cloud security principles
Important Details
This is a full time position. The candidate could work out of our New Jersey office to maximize interaction with HQ employees. OwnBackup is a global team though, and we're going for top-talent, so for the right candidate there could be an opportunity to work remotely.
OwnBackup is dedicated to creating an environment where employees thrive, which is why base pay is only one part of the total compensation package that is provided to compensate and recognize employees for their work. This role may also be eligible for unlimited PTO, generous medical benefits, a 401(k) savings plan with a 4% employer match, discretionary bonuses/incentives, and stock options. We also offer catered lunches in the office five days a week, a full fitness center, and free shuttle bus service to and from New York City.
Creating an environment where employees thrive also means making sure every employee feels accepted. As we scale to help all types of companies protect precious data, our team must reflect the diversity we serve. OwnBackup is an Equal Opportunity Employer and we believe that every employee in the company brings a unique perspective that they can and should contribute in order to make an impact every day. We strive to be one team and one culture that builds trust through transparency. We do not discriminate based on race, color, religion, sex, sexual orientation, gender identity, age, national origin, protected veteran status or disability status.
A Bit About Us
OwnBackup is a leading SaaS data protection platform for some of the largest SaaS ecosystems in the world, including Salesforce, Microsoft Dynamics 365, and ServiceNow. Through capabilities like data security, backup and recovery, archiving, and sandbox seeding, OwnBackup empowers thousands of organizations worldwide to manage and protect the mission-critical data that drives their business.
#LI-Remote