Cloud Security Architect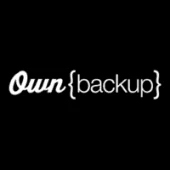 OwnBackup
IT
Englewood Cliffs, NJ, USA
Posted on Thursday, August 17, 2023
The Job
OwnBackup is one of the fastest growing global SaaS companies. With over 6,000 customers, we are ranked on the Forbes Cloud 100 as one of the world's top private cloud companies and have raised over $500 million in funding from AIkeon Capital, B Capital Group, BlackRock Private Equity Partners, Insight Partners and others.
We are seeking a Cloud Security Architect that will be responsible for providing cyber security expertise for OwnBackup SaaS products. This senior position has a great responsibility for the security of the company's products and will be responsible for designing, building and testing security controls for enhancing the product security posture.
Your Day-to-Day Role
Acts as a product security expert in discussions on security architecture and strategic planning activities to develop and promote the ongoing improvement of cloud security.
Serve as a subject matter expert in the field of secure SDLC and serves as a key individual advising the development teams with threat assessment, security review, and security verification.
Identify and deliver appropriate controls based on industry standards to drive cloud security solutions framework based on business risk and cloud-native threats from end to end.
Conducting risk assessments and managing and executing the required mitigation projects.
Support Security and Compliance projects to meet regulatory, customer, and internal requirements for the OwnBackup SaaS products.
Cultivate a culture of security awareness and ensure security policies are always adhered to.
Your Work Experience
A minimum of 4 years of experience as a Cloud Security Architect, building, designing, and securing cloud based systems.
A minimum of 3 years of experience in secure application development is required.
Exceptional communication skills with the ability to convey complex technical solutions to stakeholders with differing levels of technical expertise.
Ability to work well in cross-functional teams, including the CISO org, Legal Privacy, software engineers, product team, with the ability to provide solutions and incorporate constructive feedback.
Vast knowledge of cloud computing, especially networking, data storage, monitoring & Kubernetes.
Solid understanding of security protocols, cryptography, authentication, authorization, and security
Good knowledge of the Linux operating system. (e.g., Ubuntu or Red Hat)
Extensive understanding of SQL and relevant scripting languages.
Should hold deep Cyber and IT security knowledge, including security risks, threats, and prevention measures.
Comfortable working on a team.
Relevant certifications:

CCSP Certified (Certified Cloud Security Professional).
CISSP Certified (Certified Information Systems Security Professional)
AWS Certified Solutions Architect - Professional
AWS Certified Security - Specialty
Important Details
This is a full-time position. The ideal candidate will work out of our Englewood Cliffs, NJ office to maximize collaboration and interaction with the business. Travel may be required.
OwnBackup is dedicated to creating an environment where employees thrive, which is why base pay is only one part of the total compensation package that is provided to compensate and recognize employees for their work. This role may also be eligible for unlimited PTO, generous medical benefits, a 401(k) savings plan with a 4% employer match, discretionary bonuses/incentives, and stock options. We also offer catered lunches in the office five days a week, a full fitness center, and free shuttle bus service to and from New York City.
Creating an environment where employees thrive also means making sure every employee feels accepted. As we scale to help all types of companies protect precious data, our team must reflect the diversity we serve. OwnBackup is an Equal Opportunity Employer and we believe that every employee in the company brings a unique perspective that they can and should contribute in order to make an impact every day. We strive to be one team and one culture that builds trust through transparency. We do not discriminate based on race, color, religion, sex, sexual orientation, gender identity, age, national origin, protected veteran status or disability status.
A Bit About Us
OwnBackup is a leading SaaS data protection platform for some of the largest SaaS ecosystems in the world, including Salesforce, Microsoft Dynamics 365, and ServiceNow. Through capabilities like data security, backup and recovery, archiving, and sandbox seeding, OwnBackup empowers thousands of organizations worldwide to manage and protect the mission-critical data that drives their business.
#LI-Onsite