Senior Director, Business Development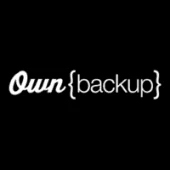 OwnBackup
Sales & Business Development
Englewood Cliffs, NJ, USA
Posted on Wednesday, August 16, 2023
The Job
OwnBackup is one of the fastest growing global SaaS companies. With over 6,000 customers, we are ranked on the Forbes Cloud 100 as one of the world's top private cloud companies and have raised over $500 million in funding from AIkeon Capital, B Capital Group, BlackRock Private Equity Partners, Insight Partners and others.
OwnBackup is looking for a passionate, dedicated, and highly motivated Senior Director, Business Development. This is a high-visibility role based out of our HQ in Englewood Cliffs, NJ
Your Day-to-Day Role
Execute an aggressive business development strategy to achieve team goals on a monthly basis - meetings, opportunities and pipeline
Manage a team of 2 first-line leaders and assist in their professional development through coaching and leading from the front
Develop strong cross-functional relationships and successfully collaborate with SVP, VP, CVP, AVPs and RVPs of Account Executives
Hire quality candidates to keep up with company growth and strive to improve productivity of new hires
Provide recommendations for improving outbound strategy for building pipeline
Manage team performance on a monthly basis
Position the team for growth by increasing the productivity and yield of each Sales Development Rep
Operate effectively in a high-growth fast-paced environment
Demonstrate OwnBackup values in everything you do
Your Work Experience
10+ years experience as a Business Development Leader - in a SaaS software company.
High-level Leadership experience required
History of consistently achieving sales goals
Track record of recruiting, developing, and retaining a high-performing team
Proven success working within a matrixed organization and establishing strong relationships across all functions
Strong operational and analytical abilities and experienced in Salesforce
Bachelor degree strongly preferred
Experience working at startup preferred
Working knowledge of Salesloft preferred
MUST be local to Englewood, New Jersey area
Important Details
This is a full-time position. The ideal candidate will work out of our Englewood Cliffs, NJ office to maximize collaboration and interaction with the business.
OwnBackup is dedicated to creating an environment where employees thrive. It's why we provide every employee with unlimited PTO, generous medical benefits, and a 401(k) savings plan with a 4% employer match. We also offer catered lunches in the office five days a week, a full fitness center, and free shuttle bus service to and from New York City.
Creating an environment where employees thrive also means making sure every employee feels accepted. As we scale to help all types of companies protect precious data, our team must reflect the diversity we serve. OwnBackup is an Equal Opportunity Employer and we believe that every employee in the company brings a unique perspective that they can and should contribute in order to make an impact every day. We strive to be one team and one culture that builds trust through transparency. We do not discriminate based on race, color, religion, sex, sexual orientation, gender identity, age, national origin, protected veteran status or disability status.
A Bit About Us
OwnBackup is a leading SaaS data protection platform for some of the largest SaaS ecosystems in the world, including Salesforce, Microsoft Dynamics 365, and ServiceNow. Through capabilities like data security, backup and recovery, archiving, and sandbox seeding, OwnBackup empowers thousands of organizations worldwide to manage and protect the mission-critical data that drives their business.
#LI-Onsite