Customer Success Engineer- Implementations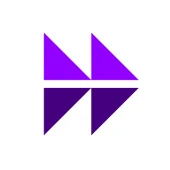 Moveworks
Customer Service, Sales & Business Development
London, UK
Posted on Tuesday, September 12, 2023
Customer Success Engineer- Implementations
Location: Candidate must be located in London, UK (In office 1-2 days a week)
As an Customer Success Engineer- Implementations at Moveworks, you'll be joining our Professional Services team to work alongside Implementation Managers to understand product requirements, perform discovery, and drive all technical aspects around our post-sales engagements - with the end goal of delivering a bleeding-edge AI platform to customers.
In short, you are responsible for the technical delivery of the Moveworks AI platform.
You will also play an advisory role to customers, build long-term strategic relationships with both customers and partners and ensure optimal customer experience and outcomes. Each of our team members is extremely hands-on, pushes boundaries, and delivers high quality results.
You'll be the technical customer advocate internally and have the opportunity to work closely with Product Management, Engineering, and R&D teams and help to influence the product features based on feedback from customers.
You will be the first hire for an Implementation Engineer in EMEA, so you will be the core technical expert delivering implementations for customers in this region!
If you're ready to do the best work of your career and help build an enduring company in the process, we would love to meet you!
Who we are:
Moveworks is on a mission to make language the universal UI. We give enterprises a conversational interface that works across every system — from Microsoft to Workday to Salesforce. Powered by GPT-class machine learning models, the Moveworks platform learns the unique language of each organization to solve thousands of use cases. Brands like Databricks, Broadcom, DocuSign, and Palo Alto Networks leverage Moveworks' proprietary enterprise data, out-of-the-box solutions, and intuitive developer tools to bring conversational automation to all aspects of their business.
Founded in 2016, Moveworks has raised $315 million in funding, at a valuation of $2.1 billion. We've been named to the Forbes AI 50 list for five consecutive years while earning recognition as the winner of the 2023 Edison Awards for AI Optimized Productivity, and as the Best Bot Solution at the 2022 AI Breakthrough Awards.
Moveworks has over 500 employees in six offices around the world, and is backed by some of the world's most prominent investors, including Kleiner Perkins, Lightspeed, Bain Capital Ventures, Sapphire Ventures, Iconiq, and more.
Come join one of the most innovative teams on the planet!
What you will do
Integrate and implement the Moveworks platform with the customer's backend IT systems & infrastructure in a secure, performant, and scalable manner.
Being familiar with industry standards and best practices around working with production-level enterprise IT systems
Becoming an expert in Moveworks' product and infrastructure
Understand and breakdown customer asks with an accurate timeline of possible implementation
Advocate for and teach best practices for Machine Learning based automation
Work closely with internal stakeholders to ensure scheduled targets are met during product implementation, and escalated technical support issues.
You will be the technical escalation in solving customer issues, and coordinating and prioritizing timely resolutions with our engineering team
You will be our customer advocate in influencing product roadmap and improvements
You will ship code to enhance our internal tools as well as build custom solutions for customers
What you bring to the table
You have 3+ years relevant work experience in a customer facing technical role
You possess a proven track record of driving successful technical administration and deployments with medium to large-sized enterprise companies with various key stakeholders
You are confident in your programming proficiency in Python, Java, or Javascript and scripting languages like Perl, Powershell or Bash
You feel at home on the command line and are familiar with both Linux and Windows environments
Your passion for discovering customer use cases, identifying gaps and resolving issues in the product is undeniable
You are willing to travel 10 - 25% of the time
Nice-to-haves:
Possesses working knowledge of IT infrastructure and ITSM operations
You have a good understanding of data modeling, API integrations and working knowledge of networking
Knowledge of distributed version control systems (Git is a plus)
Experience working with Enterprise SaaS platforms such as OKTA, ServiceNow, GSuite and Microsoft Active Directory
You possess a BS or higher in Computer Science or a related field
Base Compensation Range - 56,000-86,000 GPB
Compensation Structure: Base + Variable + Equity
*Our compensation package includes a market competitive salary, equity for all full time roles, exceptional benefits, and, for applicable roles, commissions or bonus plans.
Ultimately, in determining pay, final offers may vary from the amount listed based on geography, the role's scope and complexity, the candidate's experience and expertise, and other factors.
Moveworks Is An Equal Opportunity Employer
*Moveworks is proud to be an equal opportunity employer. We provide employment opportunities without regard to age, race, color, ancestry, national origin, religion, disability, sex, gender identity or expression, sexual orientation, veteran status, or any other characteristics protected by law.