Staff DevOps Engineer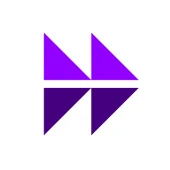 Moveworks
Software Engineering
Bengaluru, Karnataka, India
Posted on Wednesday, August 30, 2023
We are looking for a passionate DevOps engineer to join our team. As a member of the DevOps team, you will be responsible for architecting and managing Moveworks AI cloud infrastructure and strategy. As Moveworks grows fast, the DevOps team is tasked with designing and operating resilient and secure cloud and CI/CD infrastructure that allows our product to operate reliably and our engineering teams to build and release customer facing features very rapidly.
We're building a team that indexes on moving fast, solving challenging product/engineering problems and providing value to our customers. To be successful, you'll be partnering with infrastructure, machine learning, search, data, and full stack teams to identify their DevOps and infrastructure needs and build elegant solutions. This is an opportunity to play an integral role at the fastest-growing AI startup in its space.
Who we are
Moveworks is on a mission to make language the universal UI. We give enterprises a conversational interface that works across every system — from Microsoft to Workday to Salesforce. Powered by GPT-class machine learning models, the Moveworks platform learns the unique language of each organization to solve thousands of use cases. Brands like Databricks, Broadcom, DocuSign, and Palo Alto Networks leverage Moveworks' proprietary enterprise data, out-of-the-box solutions, and intuitive developer tools to bring conversational automation to all aspects of their business.

Founded in 2016, Moveworks has raised $315 million in funding, at a valuation of $2.1 billion. We've been named to the Forbes AI 50 list for five consecutive years while earning recognition as the winner of the 2023 Edison Awards for AI Optimized Productivity, and as the Best Bot Solution at the 2022 AI Breakthrough Awards.
Moveworks has over 500 employees in six offices around the world, and is backed by some of the world's most prominent investors, including Kleiner Perkins, Lightspeed, Bain Capital Ventures, Sapphire Ventures, Iconiq, and more.
Come join one of the most innovative teams on the planet!
What you will do
Closely work with platform, machine learning, search, data, and frontend teams, understand their DevOps and infrastructure needs, influence DevOps roadmap, and lead as well as execute on various projects

Design, build, and manage the Moveworks multi-tenant AWS cloud infrastructure ensuring scalability, performance, observability, resilience, and cost optimization

Own all Kubernetes clusters and service deployments

Improve observability and reliability of Moveworks systems by managing monitoring and alerting infrastructure (Prometheus, Grafana, PagerDuty, etc.)

Build and manage CI/CD pipelines with infrastructure as code and full automation to provision and manage Moveworks application stack across different environments

Design and manage networking infrastructure with best in class security practices at multiple Moveworks office sites

Work with Moveworks' security team on enhancing the privacy and security posture of the Moveworks infrastructure
What you bring to the table
6+ years of experience in DevOps engineering and administration

Strong technical expertise in designing and building AWS cloud infrastructure with extensive experience in managing AWS security groups, IAM roles, Elastic Load Balancers, Cloud Formation, and other AWS services

Strong knowledge of VPN, AWS VPC, DNS, etc. and experience in troubleshooting network issues

Experience with deploying and managing Kubernetes clusters, Vault, Istio, etc.

Working knowledge of disaster recovery process and security areas such as data backup and recovery, replication, AWS KMS, certificate management, encryption, penetration testing, vulnerability scanning, security tools, etc.

Comfortability with tools such as Jenkins, Terraform, Ansible, Helm, etc.

An appetite for working at a startup pace on challenging problems with a high degree of ownership



Our compensation package includes a market competitive salary, equity for all full time roles, exceptional benefits, and, for applicable roles, commissions or bonus plans.
Ultimately, in determining pay, final offers may vary from the amount listed based on geography, the role's scope and complexity, the candidate's experience and expertise, and other factors.
Equal Opportunity Statement:
Moveworks is proud to be an equal opportunity employer. We provide employment opportunities without regard to age, race, color, ancestry, national origin, religion, disability, sex, gender identity or expression, sexual orientation, veteran status, or any other characteristics protected by law.