Chief People Officer - Onsite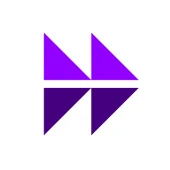 Moveworks
People & HR
Mountain View, CA, USA
Posted on Thursday, August 24, 2023
This is an onsite role in Mountain View, CA
As our first Chief People Officer, you will lead the company through its next level of growth and beyond. Partnering closely with the founders and executive team, you will create and execute People programs, policies, and processes to support and achieve the company's goals with an emphasis on Talent Acquisition, Culture Building, Talent Development, and best-in-class HR processes. This is an opportunity to meaningfully shape and execute strategy within a company that is leading the way in a thriving industry. This high impact role reports directly to the CEO and has a critical role on an engaged and supportive executive team.
Who we are:
Moveworks is on a mission to make language the universal UI. We give enterprises a conversational interface that works across every system — from Microsoft to Workday to Salesforce. Powered by GPT-class machine learning models, the Moveworks enterprise copilot learns the unique language of each organization to solve thousands of use cases. Brands like Databricks, Broadcom, DocuSign, and Palo Alto Networks leverage Moveworks' proprietary enterprise data, out-of-the-box solutions, and intuitive developer tools to bring conversational automation to all aspects of their business.
Founded in 2016, Moveworks has raised $315 million in funding, at a valuation of $2.1 billion. We've been named to the 2023 Forbes Cloud 100 list as well as the Forbes AI 50 list for five consecutive years, while also earning recognition as the winner of the 2023 Edison Awards for AI Optimized Productivity, and as the Best Bot Solution at the 2022 AI Breakthrough Awards.
Moveworks has over 500 employees in six offices around the world, and is backed by some of the world's most prominent investors, including Kleiner Perkins, Lightspeed, Bain Capital Ventures, Sapphire Ventures, Iconiq, and more.
Come join one of the most innovative teams on the planet!
What you will do:
Partner with the founders and executive team to develop and execute a comprehensive People strategy to support the business needs of the organization
Evaluate, revise and operationalize our operating principles and support a culture of high-performing employees
Develop and lead a cross-functional Global People team
Contribute to internal communications and employer branding strategy; distinguishing how to communicate and share both wins and challenges to the internal team and prospective employees
Refine existing specialized programs like L&D, OKRs, Performance Management, and Comp/Leveling, with particular emphasis on the unique People aspects of Engineering and Sales teams
What you bring to the table:
Building out & developing a comprehensive and People function at a high-growth company with a high talent bar
Making decisions in fast-paced environment, understand our industry and business model in order to make a clear link between company strategy and people strategy
Creating a competitive employment brand that attracts and retains the best talent
IPO readiness: transitioning to a public company and managing post IPO.
Collaborating with technically oriented and sales organizations and teams
Successfully scaling an organization - prioritizing, adapting, and building programs for >500 - 1000+ employees
Who you are:
Business minded, you prioritize the needs of the business and propose People strategies and programs to support the company's goals
A strategic business partner with an informed POV who collaborates and influences across all levels to drive results
A doer with strong a bias for action; you build and iterate strategies and execution
Self-directed, you have an ownership mentality with high standards
Data driven, you use company and market data to influence business strategy and drive decisions