Senior Product Marketing Manager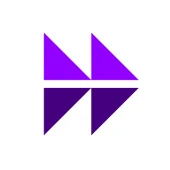 Moveworks
Marketing & Communications, Product
Mountain View, CA, USA
Posted on Wednesday, August 9, 2023
Senior Product Marketing Manager
Location: This role will be hybrid in our Mountain View, CA office/ remote
As a Senior Product Marketing Manager at Moveworks, you'll launch products, drive go-to-market strategy, enable the field, and help make Moveworks the undisputed leader in our industry.
Our AI is redefining how companies support employees, allowing them to stay productive wherever they're working and whenever they need help. The recent advancements in AI (with the advent of ChatGPT and other LLM technologies) have created huge headwinds for our business and have immensely accelerated our roadmap. Now more than ever, we need your expertise to communicate the value of our products at scale. If you thrive in a fast-paced, collaborative environment, defining strategy while rolling up your sleeves to get things done, this role is for you.
Who we are
Moveworks is on a mission to make language the universal UI. We give enterprises a conversational interface that works across every system — from Microsoft to Workday to Salesforce. Powered by GPT-class machine learning models, the Moveworks platform learns the unique language of each organization to solve thousands of use cases. Brands like Databricks, Broadcom, DocuSign, and Palo Alto Networks leverage Moveworks' proprietary enterprise data, out-of-the-box solutions, and intuitive developer tools to bring conversational automation to all aspects of their business.
Founded in 2016, Moveworks has raised $315 million in funding, at a valuation of $2.1 billion. We've been named to the Forbes AI 50 list for five consecutive years while earning recognition as the winner of the 2023 Edison Awards for AI Optimized Productivity, and as the Best Bot Solution at the 2022 AI Breakthrough Awards.
Moveworks has over 500 employees in six offices around the world, and is backed by some of the world's most prominent investors, including Kleiner Perkins, Lightspeed, Bain Capital Ventures, Sapphire Ventures, Iconiq, and more.
Come join one of the most innovative teams on the planet!
What you'll do
Bring consistency to how the PMM team creates effective and creative messaging, from the brand down to our platform
Redefine our product launch strategy in partnership with PM, starting from product ideation
Deeply understand market needs for the products we develop
Orchestrate impactful product launches, working closely with counterparts across Marketing, Product, Sales, GTM Enablement, and Customer Success
Continuously gather and synthesize insights from prospect meetings, customer interviews, and data from sales tools — to identify ways to improve our messaging, sales process, and product capabilities
Become an expert in the customer buying decision, competitors, and fast-evolving landscape through ongoing research
Work closely with our Content and Growth Marketing teams to execute cohesive campaigns across the marketing funnel to drive customer demand
Develop collateral and assets (e.g., presentations, data sheets, webpages, papers) that support all stages of our sales process
Represent the voice of the customer throughout the organization; be an expert on the customer buying decision, competitors, and fast-evolving landscape
Be an evangelist for the Moveworks product at conferences, tradeshows, and more
What you bring to the table
7+ years of job experience, with 5+ yrs experience in a product marketing role for a B2B SaaS company
Master communicator who can distill complex, technical concepts into compelling messaging and collateral
Ability to thrive in ambiguous environments; excited about figuring out solutions to complex problems and executing on them
A high-quality portfolio that demonstrates your ability to write and deliver content
Experience launching new products and features to market in a fast-paced startup environment
Excellent interpersonal skills that enable you to build champions with internal and external stakeholders across diverse teams
Insatiable curiosity and a passion for understanding customers and new technologies
Well-rounded business athlete — with a strong mix of strategic thinking, business acumen, storytelling, creativity, and operational discipline
BA/BS degree or equivalent experience; MBA a plus
Compensation Range - $192,000 - $200,000
*Our compensation package includes a market competitive salary, equity for all full time roles, exceptional benefits, and, for applicable roles, commissions or bonus plans.
Ultimately, in determining pay, final offers may vary from the amount listed based on geography, the role's scope and complexity, the candidate's experience and expertise, and other factors.
Moveworks Is An Equal Opportunity Employer
*Moveworks is proud to be an equal opportunity employer. We provide employment opportunities without regard to age, race, color, ancestry, national origin, religion, disability, sex, gender identity or expression, sexual orientation, veteran status, or any other characteristics protected by law.