Presales Solutions Architect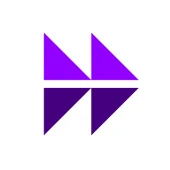 Moveworks
IT
San Francisco, CA, USA
Posted on Wednesday, August 2, 2023
Presales Solutions Architect
Location: New York, NY or San Francisco, CA [Hybrid In office/remote]
We are currently seeking an exceptional and motivated Solution Architect to join our dynamic presales team. As a Solution Architect, you will play a pivotal role in driving the growth and success of our organization by leveraging your technical expertise to enhance our business scalability. In this position, you will be a guiding technical force, equipped with a profound understanding of the Moveworks platform. Your efforts will be directed towards spearheading impactful initiatives that drive growth across the business, while also identifying opportunities to disseminate your insights across the presales team. Your role will encompass crafting customized solutions, developing compelling proof-of-concepts, creating in-depth presentation materials, and leading cross-functional projects aimed at securing enterprise-level clients. If you possess a strong technical background, enjoy scaling impact through the enablement of others, and have a fervent enthusiasm for tackling our most ambitious strategic challenges, then this is a unique opportunity to be at the forefront of the Conversational AI landscape.
Who we are:
Moveworks is on a mission to make language the universal UI. We give enterprises a conversational interface that works across every system — from Microsoft to Workday to Salesforce. Powered by GPT-class machine learning models, the Moveworks platform learns the unique language of each organization to solve thousands of use cases. Brands like Databricks, Broadcom, DocuSign, and Palo Alto Networks leverage Moveworks' proprietary enterprise data, out-of-the-box solutions, and intuitive developer tools to bring conversational automation to all aspects of their business.
Founded in 2016, Moveworks has raised $315 million in funding, at a valuation of $2.1 billion. We've been named to the Forbes AI 50 list for five consecutive years while earning recognition as the winner of the 2023 Edison Awards for AI Optimized Productivity, and as the Best Bot Solution at the 2022 AI Breakthrough Awards.
Moveworks has over 500 employees in six offices around the world, and is backed by some of the world's most prominent investors, including Kleiner Perkins, Lightspeed, Bain Capital Ventures, Sapphire Ventures, Iconiq, and more.
Come join one of the most innovative teams on the planet!
What you'll do:
Collaborate closely with the sales and presales engineering teams to provide unwavering support for strategic initiatives.
Leverage your technical expertise to build innovative solutions to solve our customers' business problems.
Collaborate directly with architects, developers, administrators, and other technical points of contacts at our customers to achieve a technical win.
Conduct interactive workshops with customers to identify existing issues and propose well-crafted solutions for future enhancements.
Lead the coordination of proof-of-concepts with strategic customers, ensuring precise identification of requirements and successful delivery on their success criteria.
Develop comprehensive materials that empower the presales team to operate more efficiently and effectively, fostering reusability and knowledge sharing.
Establish yourself as the go-to subject matter expert on a specific topic within the presales organization, driving knowledge and expertise to new heights.


What you bring to the table:
Seasoned professional with over 6 years of hands-on experience in pre-sales and/or post-sales customer-facing technical roles.
Proven track record of providing exceptional support to large enterprises with a workforce of over 20,000 employees, delivering impactful solutions.
Adept at identifying areas for improvement and scaling operations across presales organizations to maximize efficiency and effectiveness.
Innovative mindset with a genuine passion for crafting cutting-edge technical solutions that push the boundaries of what's possible.
Demonstrated expertise in successfully delivering proof-of-concepts, showcasing the practical application of technical solutions.
Experience working with enterprise systems such as ITSMs, ERPs, HCMs, and CRMs.
Highly skilled in utilizing REST APIs and adept at reading documentation to effectively query new endpoints and drive integrations.
Proficient in a diverse range of programming languages in order to support a wide range of integration conversations (examples include Python, Java, Javascript, and/or scripting languages like Powershell or Bash).
Familiarity with both Linux and Windows environments in order to address on-premise installations, complemented by experience with command-line tools.
Exemplary presentation and communication skills, capable of conveying complex technical concepts with clarity and confidence.
Proven ability to lead and drive large-scale cross-functional projects, ensuring seamless collaboration and successful project outcomes.
Effective at communicating deep technical insights to a diverse audience, ranging from developers and administrators to senior executives.
Enthusiastic about understanding customers' unique use cases, identifying gaps, and tenaciously resolving issues, regardless of complexity.
Comfortable and articulate in discussions with both technical professionals and senior leadership, adapting communication to suit the audience.
Added benefit if experienced with Conversational AI technologies.
Base Compensation Range - $120,000 - $202,000
Compensation Structure: Base + Variable + Equity

*Our compensation package includes a market competitive salary, equity for all full time roles, exceptional benefits, and, for applicable roles, commissions or bonus plans.
Ultimately, in determining pay, final offers may vary from the amount listed based on geography, the role's scope and complexity, the candidate's experience and expertise, and other factors.
Moveworks Is An Equal Opportunity Employer
*Moveworks is proud to be an equal opportunity employer. We provide employment opportunities without regard to age, race, color, ancestry, national origin, religion, disability, sex, gender identity or expression, sexual orientation, veteran status, or any other characteristics protected by law.