Events Manager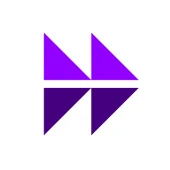 Moveworks
Administration
United States · Remote
Posted on Tuesday, July 18, 2023
Events Manager
Moveworks is looking for an experienced, detail-oriented Events Manager to manage the Corporate Tradeshow program and support the planning of internal and external hosted events such as but not limited to, Sales Kickoff, Company Kickoff, President's Club, and Customer Events.
This role will report to the Head of Corporate Events as part of the Marketing Organization. In this role, you will work with key leaders in Marketing, Sales, and other cross-functional teams as well as external agencies and vendors to partner on the planning and execution of corporate events.
We'd love to hear from you if you: Have expert knowledge of the event planning process, extensive trade show experience, excellent project management, organizational, and communication skills plus the ability to multitask and manage multiple, complex projects while hitting deadlines and proactively communicating critical details. Plus the ability to travel 25% of the time mostly domestically with potential for international travel. If this sounds like you, we can't wait for you to join this small and growing team!
Who we are:
Moveworks is on a mission to make language the universal UI. We give enterprises a conversational interface that works across every system — from Microsoft to Workday to Salesforce. Powered by GPT-class machine learning models, the Moveworks platform learns the unique language of each organization to solve thousands of use cases. Brands like Databricks, Broadcom, DocuSign, and Palo Alto Networks leverage Moveworks' proprietary enterprise data, out-of-the-box solutions, and intuitive developer tools to bring conversational automation to all aspects of their business.
Founded in 2016, Moveworks has raised $315 million in funding, at a valuation of $2.1 billion. We've been named to the Forbes AI 50 list for five consecutive years while earning recognition as the winner of the 2023 Edison Awards for AI Optimized Productivity, and as the Best Bot Solution at the 2022 AI Breakthrough Awards.
Moveworks has over 500 employees in six offices around the world, and is backed by some of the world's most prominent investors, including Kleiner Perkins, Lightspeed, Bain Capital Ventures, Sapphire Ventures, Iconiq, and more.
Come join one of the most innovative teams on the planet!
What you'll do:
Own tradeshows from start to finish including all pre-event logistic management, onsite execution and post event initiatives

Coordinate all phases of tradeshow logistics including, but not limited to, show services, booth build, shipping, housing, transportation, AV equipment rental, event registration, on-site execution etc.

Assist with promotion and communication logistics related to in-person and virtual events, including event emails, registration pages, and supplemental collateral and assets

Manage promotional giveaways from sourcing to distribution plans

Work with external agencies and vendors as well as internal teams; Sales, Brand, Facilities, IT and more to help project manage and successfully execute company wide events

Budget reconciliation, managing invoices and payments

Assist with tracking event metrics and ROI from pre-event promotional logistics to post event lead generation follow up
What you bring to the table:
3+ years experience managing events in the B2B space

Excellent project management, organizational, and communication skills

Ability to multitask and manage multiple, complex projects while hitting our deadlines and proactively communicating critical details

Ability to see the big picture while making sure all the small details are accounted for and put in place

Creative thinking skills and the desire to bring fresh ideas to event planning

Outstanding interpersonal skills, including the ability to work effectively in a team environment, is customer focused, action oriented with tact and diplomacy and maintains composure in high stress environments

Ability to travel 25% of the time both domestically and internationally

Experience with Martketo, SFDC, Asana, Google suite and event registration & virtual platforms platforms preferred
Location/Travel:
This will be a remote role with expectations to travel to all onsite tradeshows and select company hosted events. The majority of events will take place domestically however there could be 1-2 events that require international travel.
Compensation Range - $93,100 - $155,000
*Our compensation package includes a market competitive salary, equity for all full time roles, exceptional benefits, and, for applicable roles, commissions or bonus plans.
Ultimately, in determining pay, final offers may vary from the amount listed based on geography, the role's scope and complexity, the candidate's experience and expertise, and other factors.
Moveworks Is An Equal Opportunity Employer
*Moveworks is proud to be an equal opportunity employer. We provide employment opportunities without regard to age, race, color, ancestry, national origin, religion, disability, sex, gender identity or expression, sexual orientation, veteran status, or any other characteristics protected by law.