Implementation Manager - Remote USA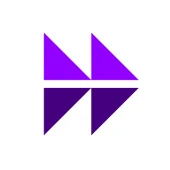 Moveworks
United States · Remote
Posted on Wednesday, June 14, 2023
Implementation Manager
As an Implementation Manager for the West Region at Moveworks, you will be responsible for the successful delivery of the Moveworks platform, coaching customers as they navigate the new frontier of deploying a Machine Learning-based chatbot with true automation capabilities. You will understand the Moveworks platform, the customer's requirements, and criteria for a successful launch.
As the customer's first introduction to Moveworks Customer Success, you play a key role to ensure they are set up for success and in parallel help our product team evolve our platform as we implement new features. We are a team of pioneers, building out a motion in a new space - come with ideas, an appetite to learn, and an eagerness to continue to break out of the norm and do the best work of your career.
If you're ready to do the best work of your career and help build an enduring company in the process, we would love to meet you!
Who we are
Moveworks is on a mission to make language the universal UI. We give enterprises a conversational interface that works across every system — from Microsoft to Workday to Salesforce. Powered by GPT-class machine learning models, the Moveworks platform learns the unique language of each organization to solve thousands of use cases. Brands like Databricks, Broadcom, DocuSign, and Palo Alto Networks leverage Moveworks' proprietary enterprise data, out-of-the-box solutions, and intuitive developer tools to bring conversational automation to all aspects of their business.
Founded in 2016, Moveworks has raised $315 million in funding, at a valuation of $2.1 billion. We've been named to the Forbes AI 50 list for five consecutive years while earning recognition as the winner of the 2023 Edison Awards for AI Optimized Productivity, and as the Best Bot Solution at the 2022 AI Breakthrough Awards.
Moveworks has over 500 employees in six offices around the world, and is backed by some of the world's most prominent investors, including Kleiner Perkins, Lightspeed, Bain Capital Ventures, Sapphire Ventures, Iconiq, and more.
Come join one of the most innovative teams on the planet!
What you will do
You lead customers through the initial implementation of Moveworks as well as new product offerings

You develop trusted advisor relationships with customer project team and project sponsors to ensure the implementation is aligned with their success criteria and business value

You will evolve and iterate on our implementation strategy

You partner cross-functionally to translate business needs and product requirements into solutions for customers

You partner with the Product organization as a champion for customers, sharing insights from the field in product design and development cycles

You partner with the Sales organization to create implementation plans for prospective customers

You partner with the Customer Success Manager to ensure a seamless transition to post-launch engagement and support

You develop a deep understanding of the Moveworks suite of products

You will adapt quickly to product changes and limitations, and communicate these strategically to stakeholders
What you bring to the table
You have 2+ years experience of leading software implementation (SaaS preferred) with enterprise customers

Project management experience (scope control, budgeting, estimating and resource management)

You can creatively propose technical solutions to challenging problems and communicate technical concepts and specifications clearly and efficiently

Process focused with strong problem-solving ability - always searching for a smarter, better way to achieve a goal

You have experience building strong internal and external relationships, including with senior-level executives throughout companies

You are diplomatic, have tact and you are poised under pressure

You possess a voracious appetite to learn and grow

You have completed a Bachelor's degree or relevant experience

You are willing to travel 10-25% of the time