Software Engineer, Fullstack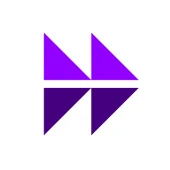 Moveworks
Software Engineering
Mountain View, CA, USA
Posted on Thursday, May 11, 2023
We're looking for a passionate, experienced Software Engineer to join our team. This role plays an essential part of the Moveworks AI product ecosystem. The ability to leverage ML intelligence for the fullstack makes it innovative and fun! You'll have a different playground to work on web UI here. Your work will impact every customer and the productivity of cross-functional teams at Moveworks. In other words, we needed you here yesterday!
This role at Moveworks is unlike most other fullstack roles and encompasses a variety of projects across the entire company. As Conversational UI is more limited than Web UI, and chat adoption level varies for each customer, you will be building out a hybrid UI with both Chat and Web to deliver the optimal end-user experience. Additionally, you will be taking our Production Admin UI to the next level, to scale our enterprise customer base fast. Last, (but not finally) you will be building out a data and annotation tooling pipeline, which is key in ML training and feedback loops for our product development. You will be deeply involved in design and shipping code daily and will see the immediate impact of your work. This is an opportunity to play an integral role at the fastest-growing AI startup in its space.
Who we are
Moveworks is on a mission to make language the universal UI. We give enterprises a conversational interface that works across every system — from Microsoft to Workday to Salesforce. Powered by GPT-class machine learning models, the Moveworks platform learns the unique language of each organization to solve thousands of use cases. Brands like Databricks, Broadcom, DocuSign, and Palo Alto Networks leverage Moveworks' proprietary enterprise data, out-of-the-box solutions, and intuitive developer tools to bring conversational automation to all aspects of their business.
Founded in 2016, Moveworks has raised $315 million in funding, at a valuation of $2.1 billion. We've been named to the Forbes AI 50 list for five consecutive years while earning recognition as the winner of the 2023 Edison Awards for AI Optimized Productivity, and as the Best Bot Solution at the 2022 AI Breakthrough Awards.
Moveworks has over 500 employees in six offices around the world, and is backed by some of the world's most prominent investors, including Kleiner Perkins, Lightspeed, Bain Capital Ventures, Sapphire Ventures, Iconiq, and more.
Come join one of the most innovative teams on the planet!
What you will do
Work closely with the product and engineering teams to augment end-user experience, find creative solutions to fill in gaps in technology, and increase chat adoption for customers

Work closely with the Customer Success team to design and implement an admin UI for real-time visibility and control of the production system

Work closely with the Machine Learning and Annotation team to design and implement highly efficient and high impact tooling UI for various product areas

Think strategically about the future of frontend within conversational AI and be prepared to try new things

Promote best practices and standards to build modular and scalable web apps and APIs between backend services

Improve collaboration process between cross-functional teams

Find and address front-end performance issues

Implement automated tests, participate in code reviews, and ship code on a daily basis
What you bring to the table
BS or higher degree in computer science or a related field, or equivalent relevant experience

3+

years of professional development experience building complex web applications

Experience with a major Web UI framework (e.g. ReactJS) and experience building UI at scale

A good sense of product design and cross-functional collaboration skills

Proficient in at least one or more modern browser technologies such as JavaScript, React, MaterialUI, WebPack, NodeJS, TypeScript

A constant thirst for learning and a willingness to get out of your comfort zone
Nice to haves
Experience working with Machine Learning products

Exposure to Conversational UI
Compensation Range: $150,000 - $249,000
*Our compensation package includes a market competitive salary, equity for all full time roles, exceptional benefits, and, for applicable roles, commissions or bonus plans.
Ultimately, in determining pay, final offers may vary from the amount listed based on geography, the role's scope and complexity, the candidate's experience and expertise, and other factors.
Moveworks Is An Equal Opportunity Employer
*Moveworks is proud to be an equal opportunity employer. We provide employment opportunities without regard to age, race, color, ancestry, national origin, religion, disability, sex, gender identity or expression, sexual orientation, veteran status, or any other characteristics protected by law.