Motion Graphics Designer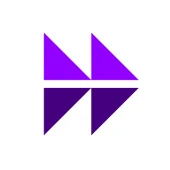 Moveworks
Design
Mountain View, CA, USA
Posted on Thursday, May 11, 2023
Motion Graphics Designer
Full Time
Location: Mountain View, CA- In office position
Moveworks is looking for a Motion Designer to develop engaging videos that tell our product and customer stories while bringing our technology to life. You'll pioneer the animation and motion language of our brand — introducing powerful visuals across Moveworks' content and website. As a company that uses AI to solve employees' support issues in seconds, speed is what sets us apart, and static images fall short of telling that story. That's where you come in.
In this role, you'll be challenged to continually raise the bar for our content, including product demos, announcement videos, events graphics packages, product explainers and more across multiple mediums, such as web, social media, and mobile platforms. This is your chance to make an immediate impact at one of the fastest-growing AI companies in Silicon Valley.
Who we are
Moveworks is on a mission to make language the universal UI. We give enterprises a conversational interface that works across every system — from Microsoft to Workday to Salesforce. Powered by GPT-class machine learning models, the Moveworks platform learns the unique language of each organization to solve thousands of use cases. Brands like Databricks, Broadcom, DocuSign, and Palo Alto Networks leverage Moveworks' proprietary enterprise data, out-of-the-box solutions, and intuitive developer tools to bring conversational automation to all aspects of their business.

Founded in 2016, Moveworks has raised $315 million in funding, at a valuation of $2.1 billion. We've been named to the Forbes AI 50 list for five consecutive years while earning recognition as the winner of the 2023 Edison Awards for AI Optimized Productivity, and as the Best Bot Solution at the 2022 AI Breakthrough Awards.

Moveworks has over 500 employees in six offices around the world, and is backed by some of the world's most prominent investors, including Kleiner Perkins, Lightspeed, Bain Capital Ventures, Sapphire Ventures, Iconiq, and more.

Come join one of the most innovative teams on the planet!
What you will do
Expand Moveworks' brand style and visual language as it pertains to motion, animation and editorial

Build animations and edit footage that tells compelling on-brand narratives and effectively explain the inner workings of our artificial intelligence (AI) and machine learning (ML) systems at a high level

Animate engaging product demos that educate our audience on key functionality

Design and animate graphics packages, transitions and templates to enable other editors and cross-functional collaborators to easily leverage world class animations

Color grade, stabilize, and professionally polish footage

Help to maintain an organized library of assets for use across the company.

Drive projects forward — from initial concept through planning logistics, storyboarding, design/illustration, animating, editing, and incorporating feedback

Collaborate cross-functionally with our Demand Generation, Sales, Sales Development, Product Marketing, Content Marketing, Field Marketing, Web, and Creative teams to deliver content that supports our go-to-market campaigns
What you bring to the table
A deep passion for animation and storytelling. You're confident both editing live-action footage and animating graphics

A proven ability to tell stories and communicate abstract concepts through engaging and easy-to-understand content

Excellent aesthetic skills. You have a great eye and are able to take any request and find a compelling and attractive way to communicate it visually.

Expertise in Adobe Premiere, After Effects and industry standard 3rd party plugins.

Strong communication skills are necessary to explain your choices and get buy-in from stakeholders

Strong organizational skills. You're great at keeping a production running smoothly and you always keep your project files organized, tagged, and available for other team members.

An appetite for continual growth and development

The desire to collaborate in a fast-paced startup environment

Bonus: Experience with 3D animation applications (Blender/Cinema 4D) and/or comfortable with operating professional camera, lighting and audio equipment
Compensation Range - $87,000-$140,000
*Our compensation package includes a market competitive salary, equity for all full time roles, exceptional benefits, and, for applicable roles, commissions or bonus plans.
Ultimately, in determining pay, final offers may vary from the amount listed based on geography, the role's scope and complexity, the candidate's experience and expertise, and other factors.
Moveworks Is An Equal Opportunity Employer
*Moveworks is proud to be an equal opportunity employer. We provide employment opportunities without regard to age, race, color, ancestry, national origin, religion, disability, sex, gender identity or expression, sexual orientation, veteran status, or any other characteristics protected by law.