Web Content Strategy Manager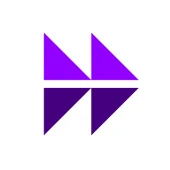 Moveworks
Operations
Mountain View, CA, USA
Posted on Friday, April 14, 2023
Digital Content Manager, Marketing
Location: In Mountain View, CA office- Hybrid in office/remote (3-4 days a week in office)
The Digital Content Manager is a critical member of the website team responsible for developing and implementing web content strategies that drive awareness, engagement, and demand generation for Moveworks. We are seeking an innovative, forward thinker, and collaborative candidate with extensive web content strategy and management experience to drive storytelling, engagement, and demand generation across our web properties.
Your responsibilities will include developing content strategy, test recommendations, interpreting data analytics, and converting these insights to help marketers and content creators develop high-performing content and user journeys. You will collaborate with others and lead workstreams to develop innovative ideas, influence stakeholders to gain alignment, be exceptionally well-organized, and work well under pressure.
As the primary leader for curating our website content, you will work with marketing and business stakeholders across our business, including content strategy, product marketing, brand, product, sales, and digital marketing.
Who we are
Moveworks is on a mission to make language the universal UI. We give enterprises a conversational interface that works across every system — from Microsoft to Workday to Salesforce. Powered by GPT-class machine learning models, the Moveworks platform learns the unique language of each organization to solve thousands of use cases. Brands like Databricks, Broadcom, DocuSign, and Palo Alto Networks leverage Moveworks' proprietary enterprise data, out-of-the-box solutions, and intuitive developer tools to bring conversational automation to all aspects of their business.

Founded in 2016, Moveworks has raised $315 million in funding, at a valuation of $2.1 billion. We've been named to the Forbes AI 50 list for five consecutive years while earning recognition as the winner of the 2023 Edison Awards for AI Optimized Productivity, and as the Best Bot Solution at the 2022 AI Breakthrough Awards.

Moveworks has over 500 employees in six offices around the world, and is backed by some of the world's most prominent investors, including Kleiner Perkins, Lightspeed, Bain Capital Ventures, Sapphire Ventures, Iconiq, and more.

Come join one of the most innovative teams on the planet!
What you will do
Collaborate with web colleagues to optimize web content and improve traffic, engagement, and conversion through audits and identification of opportunities.

Ensure timely, accurate, and impactful content by collaborating with stakeholders, content creators, publishers, and developers.

Manage a web editorial and design calendar to amplify corporate key messages and ensure audience understanding.

Conduct user research to align content plans with the web roadmap and maintenance schedule and understand user needs.

Advise marketers and creative teams on best practices for web copywriting, journey, and experience design.

Incorporate keywords and metadata into the content strategy to improve search engine optimization.

Collaborate with marketing colleagues to prioritize projects to meet the delivery dates for marketing initiatives.

Use web analytics reports to enhance recommendations for improving content and the user experience.

Provide optimization advice for web copy, design, and assets, including proactive recommendations for on-site strategies such as pillar content.

Coordinate content activation with paid media and social teams based on the campaign plan.

Analyze content marketing data to anticipate customer and prospect needs and identify trends.

Develop and manage localization plans for the website to ensure global accessibility.

Keep up-to-date with competitor sites, content strategy innovations, best practices, tools, and techniques, and document best practices to share with the team.

Maintain a thorough understanding of the Moveworks product portfolio, customer personas, business strategy, key messages, strategic partnerships, and stakeholders.
What you bring to the table
Possess a creative and visionary mindset to identify long-term opportunities for Moveworks' content strategy.

Have 3-5 years of relevant experience in a B2B corporate setting, including but not limited to online publishing, website management, content strategy, editorial work, and digital marketing.

Required skills include complex project management, SEO, website content audit, inventory and strategy, and stakeholder alignment.

Desirable skills include experience in designing, building, migrating, refreshing, and localizing web content, media planning and buying, social media strategy and management, and user experience design and research.

Should have a good understanding of web content, digital assets, analytics, and content project management systems.

Knowledge of Adobe Experience Manager, Target, Analytics, and Creative Suite is highly desirable.

A background in writing, editing, and/or experience in design can be helpful.

Must be familiar with web content marketing and production best practices, tools, and processes.

Strong communication skills, both written and verbal, with exceptional grammar, spelling, usage, and attention to detail.

Ability to prioritize and balance competing demands, align priorities with overall corporate and marketing strategy, and build consensus among leadership and stakeholders while managing their expectations.
Compensation Range: $145,000 - $161,000
*Our compensation package includes a market competitive salary, equity for all full time roles, exceptional benefits, and, for applicable roles, commissions or bonus plans.
Ultimately, in determining pay, final offers may vary from the amount listed based on geography, the role's scope and complexity, the candidate's experience and expertise, and other factors.
Moveworks Is An Equal Opportunity Employer
*Moveworks is proud to be an equal opportunity employer. We provide employment opportunities without regard to age, race, color, ancestry, national origin, religion, disability, sex, gender identity or expression, sexual orientation, veteran status, or any other characteristics protected by law.