Senior Software Engineer, Core Infrastructure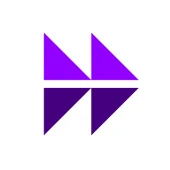 Moveworks
Software Engineering, Other Engineering
Mountain View, CA, USA
Posted on Saturday, April 1, 2023
As a senior member of the core infrastructure team, you will be responsible for architecting the next generation of the Moveworks AI infrastructure. As Moveworks grows fast, the infrastructure team is tasked with designing and operating reliable and resilient foundational services as well as frameworks that allow our product to scale seamlessly and our engineering teams to build customer facing features very rapidly.
We're building a team that indexes on moving fast, solving challenging product/engineering problems and providing value to our customers. To be successful, you'll be partnering with machine learning, search, product, data, and full stack teams to identify, define and build elegant solutions. This is an opportunity to play an integral role at the fastest-growing AI startup in its space.
Who we are:
Moveworks is redefining how companies support their employees with an AI platform that resolves their problems at work — instantly and autonomously. Included on the prestigious Forbes AI 50 list and named a leader in The Forrester New Wave, Moveworks uses advanced natural language understanding (NLU) to resolve support issues, straight on collaboration hubs like Slack and Microsoft Teams.
We're doing this for IT today, and for the entire enterprise in the near future. This is a unique chance to join the team at an early stage as a key player in our growth strategy. If that sounds like fun, we can't wait to start this journey together
What you'll do:
Closely work with machine learning, search, product, data, and frontend teams, understand their infrastructure needs, influence infrastructure roadmap, and lead as well as execute on various projects
Architect and build out the core infrastructure and foundational functionalities such as distributed key value store, schema-less data store, authentication and authorization, event streaming, distributed configuration management and hot reloading, rate limiting and circuit breaking, system for feature flags and A/B testing, traffic capture and replay, etc.
Improve observability and reliability of Moveworks systems by building and enhancing distributed logging, tracing, monitoring, and alerting infrastructure
Define methodologies and metrics to measure performance of microservices and product functionalities, identify and fix bottlenecks, as well as improve overall performance and scalability of Moveworks applications
Regularly deliver deadline sensitive work that is interdependent with other engineering teams
What you bring to the table:
7+ years of experience designing, building, shipping, and maintaining backend distributed systems
Familiarity with Python/Golang/Java/C++
Experience with containers/Docker, and with cloud infrastructure like AWS/GCP/Azure
Experience working with and operating open source technologies like Kafka, Elasticsearch or Opensearch, Istio, etc.
Desire to work at a startup pace in a small company with a high degree of ownership
Experience solving for performance, optimization, scalability, latency, and monitoring
Strong motivation, gumption, and an appetite for continuous, incremental changes and completing challenging projects fast
BS+ in computer science or a related field
High level of curiosity about engineering outside of your immediate discipline and an incessant desire to learn
Compensation Range:
*Our compensation package includes a market competitive salary, equity for all full time roles, exceptional benefits, and, for applicable roles, commissions or bonus plans.
Ultimately, in determining pay, final offers may vary from the amount listed based on geography, the role's scope and complexity, the candidate's experience and expertise, and other factors.
Moveworks Is An Equal Opportunity Employer
*Moveworks is proud to be an equal opportunity employer. We provide employment opportunities without regard to age, race, color, ancestry, national origin, religion, disability, sex, gender identity or expression, sexual orientation, veteran status, or any other characteristics protected by law.
(#LI-NN1)