Principal Software Engineer - Frontend Mobile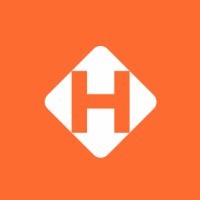 Hinge Health
Software Engineering
San Francisco, CA, USA
Posted on Friday, March 10, 2023
Hinge Health is creating a new health care system, built around you. Accessible to 25 million members across 1,250 customers, Hinge Health is the #1 digital clinic for joint and muscle pain, delivering superior member outcomes and proven claims reductions. We pair the industry's most advanced motion technology and wearable pain relief with a complete clinical care team of physical therapists, physicians, and board-certified health coaches to help people move beyond pain and reduce surgeries and opioid use. Hinge Health's HingeConnect integrates with 1 million+ in-person providers to enable earlier interventions for avoidable MSK surgeries. Four in five health plans and employers with a digital MSK solution trust Hinge Health, including Land O'Lakes, L.L. Bean, Salesforce, Self-Insured Schools of California, Southern Company, State of New Jersey, US Foods, and Verizon. Learn more at
http://www.hingehealth.com
What does Hybrid mean at Hinge Health?
We believe that remote work and in-person work have their own advantages and disadvantages, and want to be able to leverage the best of both worlds. Some roles which require a greater degree of day-to-day collaboration will benefit from more in-person opportunities. That's why we are encouraging employees near hubs to have in-person engagement and why we plan to localize our hiring strategy for certain teams to grow within designated hubs.
About the Role
Application Principal Engineers guide and accelerate the evolution of Hinge Health's mobile app. To improve member experience and outcomes, the mobile app must evolve toward a deeply personalized, "magical" experience that takes full advantage of device capabilities–including BLE input and ML edge computing. To increase the pace of innovation, the architecture of the mobile app must evolve to support dozens of independently contributing teams running hundreds of concurrent A/B tests with minimal coordination.
Principal engineers will glide between levels of abstraction to foster strong technical alignment, facilitate great technical decision making, and implement elegant solutions to the most complex and high-leverage technical problems. Their pragmatism, collaboration, thoughtfulness, and creative joy will shine through in every gesture, and disproportionately influence the technical culture of an engineering team that's still doubling in size every year.
We enjoy a continuous deployment DevOps culture, and take owner-operator pride in supporting our code in production with an on-call rotation. Rotations vary by team
Our production systems rely on React Native, React, Nodejs, TypeScript, Nestjs, GraphQL, Docker, Rails, Aptible, AWS, Postgres, Redis, Apollo, and Redux. Our workflow is trunk-based CI/CD, and our security/compliance posture is at the highest standards of healthcare, including HIPAA, HITRUST, SOC 2, and CCPA.
#LI-KH2
WHAT YOU'LL ACCOMPLISH
Continuous evolution of Hinge Health's client mobile app to scale up to dozens of teams running hundreds of concurrent experiments.
Design and architecture of high-impact new customer experiences.
Scope and schedule of large projects are consistently accurate, due to rigorous de-risking and thoughtful planning.
Attentive mentorship and active skills training accelerates the professional development of technical leaders.
Strong alignment around well-defined principles and vision for change aligns several independent teams to make progress with little active coordination.
Increase Hinge Health's voice in industry with technical articles and speaking engagements.
Increase the pace of high-quality innovation in one of the fastest growing startups shaping a new industry.
Be frequently moved to tears by your work, as you improve access to healthcare and transform real individual's lives by offering relief from debilitating pain.
WHAT WE'RE LOOKING FOR
Front end mobile application development on a large, complex, top-quality consumer application using React Native.
Expertise in high performance computation, with an emphasis on profiling and bottleneck discovery, O(n)-driven intuitions, benchmarking, concurrency
Expertise in low-latency, highly resilient client-server architecture, including graceful degradation of features in low- or no-bandwidth modes.
Deep familiarity with the mobile app ecosystem, including testing, observing, deploying, and managing several concurrent versions in the field across a wide rage of consumer devices
Team-first, growth mindset, and ability to add leverage to every level of the org, from shipping code to shaping strategy with senior leadership.
Track record of effective project management, primarily devoted to early derisking, problem decomposition, and a strong vision that pulls the team toward the destination together
Experience with Agile techniques and tooling for rapid prototyping and experimentation
Education: Bachelor's in computer science, software engineering or related technical field
BONUS POINTS
Experience with ML at the edge, inc computer vision, NLP, and diagnostic AI.
Expertise in Node.js, Android or iOS SDKs and native capabilities
Experience in IoT, smart home, AR/VR, or wearables (esp ones using BLE)
WHAT YOU'LL LOVE ABOUT US
Inclusive healthcare and benefits: On top of comprehensive medical, dental, and vision coverage, we offer employees and their family members help with gender-affirming care, tools for family and fertility planning, and travel reimbursements if healthcare isn't available where you live.
Planning for the future: Start saving for the future with our traditional or Roth 401k retirement plan options which include a 2% company match.
Modern life stipends: Manage your own learning and development budget, use the mental health to support therapy costs, and lifestyle stipends to cover your favorite wellness services, and work-from-home equipment.
Flexible vacation and paid time off: Employees have flexibility to choose when, how, and why they take time off to rest and recharge. Exempt employees can take advantage of our flexible pto program. Nonexempt employees can utilize up to two weeks of sick time and up to 17 days of vacation per year, including mental health days.
Other compensation: At Hinge Health, we want every employee to be invested and rewarded in the future success of the company. All full-time positions are eligible for equity.
About Hinge Health:
LinkedIn recently named Hinge Health one of the Top 50 Startups. Forbes, Fast Company, and Inc. have also recognized our technology, innovation, and culture.
Since our founding in 2014, we've raised more than $800 million from leading investors, including Coatue and Tiger Global. We work with 1000 customers across every industry and the public sector — including Salesforce, Verizon, and the State of New Jersey — to give more than 23 million people access to the care they need. We're positioned to continue leading the market with unmatched investments in clinical research, care innovation, machine learning, AI, and computer vision.
Diversity and inclusion:
Hinge Health is an equal opportunity employer and prohibits discrimination and harassment of any kind. We make employment decisions without regards to race, color, religion, sex, sexual orientation, gender identity, national origin, age, veteran status, disability status, pregnancy, or any other basis protected by federal, state or local law. We also consider qualified applicants regardless of criminal histories, consistent with legal requirements.
We provide reasonable accommodations for candidates with disabilities. If you feel you need assistance or an accommodation due to a disability, let us know by reaching out to your recruiter.
Disclaimer:
There continues to be a significant increase in phishing attempts across all industries where fraudsters are impersonating real employees and sending fictitious job offers to applicants in a scheme to obtain sensitive information. Please note that we will never ask for your financial information at any part of the interview process including the post-offer stage, and will only correspond through @hingehealth.com domain email addresses.
If you encounter any suspicious activity, we recommend you cease all communication with the individual and consider reporting them to the US FBI Internet Crime Complaint Center. If you would like to verify the legitimacy of an email you received from our recruiting team, please forward it to security@hingehealth.com.
*Please do not send resumes via email*
If you're interested - we'd love to hear from you.