Senior Quality Engineer India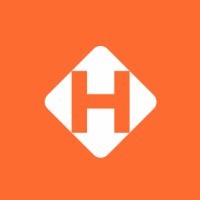 Hinge Health
Quality Assurance
Bengaluru, Karnataka, India
Posted on Wednesday, February 22, 2023
One in two people experience debilitating back, neck, shoulder, or joint pain — but traditional treatments have failed to meet their needs. Physical therapy can be expensive and hard to access; appointments often involve long commutes and missed work. Making matters worse, unresolved pain can trigger the overuse of opioids and surgeries.
Join us in reimagining healthcare from the ground up. We're making high-quality care accessible by pairing wearable sensors and computer vision with a world-class clinical team. Hinge Health puts a digital clinic in every member's pocket. Now millions of people can access personalized digital care from a physical therapist, guidance on behavior change from a health coach, and expert consultations with an orthopedic surgeon. With a single app and wearable technology like our Enso device, we're helping to reduce pain, surgeries, and opioid use.
Hinge Health engineers work on small interdisciplinary teams focused on different parts of the user journey. Quality engineers collaborate with pod mates to measure and raise the quality, reliability and maintainability of new and existing features. Senior quality engineers write automated tests, perform testing of frontend and backend tickets, create well-written bug tickets, ensure there are test plans defined for features, and mentor engineers on quality practices and skills.
Our tech stack: Aptible, AWS, GraphQL, Postgres, Rails, React, ReactNative, Redis, Redux, Node and Typescript. Our workflow is trunk-based CI/CD. We deploy iOS and Android updates to users every two weeks. Our security/compliance posture is at the highest standards of healthcare, including HIPAA, HITRUST, SOC 2, CCPA.
Our automated testing frameworks: Appium (mobile), jest, mockserver, and Cypress. Tools: Github, SonarQube, Jira.
WHAT YOU'LL ACCOMPLISH
Create thoughtful test strategies for each feature that includes key user flows, release criteria, covers non-functional testing, automation, etc. which give each contributing pod a backlog of quality work.
Write and maintain automated API integration and UI end-to-end tests that are effective and reliable
Coordinate user experience end-to-end testing among other Quality Engineers and developers to ensure all scenarios have been tested
Work with your pod to define exhaustive acceptance criteria and test user stories and get to the last "Done" state
When necessary, perform manual release testing
Find defects before they reach customers and file clear bug reports
Share your expertise with engineers in your pod(s) and in Engineering to ensure they're equipped to write high quality automated tests for the betterment of our products.
WHAT WE'RE LOOKING FOR
Delivery: Ability to work alongside a cross-functional team to ensure the quality of each feature and sprint deliverables. Creates thorough test plans for complex features which could span multiple pods. In addition to performing hands on testing and test automation, you use your domain expertise and collaboration skills to support the pod in continuing to focus on quality throughout the sprint.
Domain Expertise: Experience with test automation, performance and load testing, and manual testing. Strong engineering skills with the ability to troubleshoot (and fix) small bugs. Constantly seeking to improve your technical abilities.
Problem Solving: Create resourceful solutions to optimize quality and reduce hands-on time by team within business constraints. Identify ways to automate and test which find bugs that will be fixed before code reaches the customer.
Communication: Succinct, respectful, active listening, strong comprehension, and the ability to write detailed test plans, bugs and Jira tickets.
Data-driven: uses customer impact and data to positively influence process, testing and priority decisions such as which bugs to fix and which tests to automate
Leadership: Takes ownership of the quality of the features the pod is shipping. Advocates and educates the engineers to level up their own expertise and focus on quality. Uses dashboards and data to identify quality gaps and works with the pod to address them.
A bachelor's degree in computer science or a related field
About Hinge Health:
LinkedIn recently named Hinge Health one of the Top 50 Startups. Forbes, Fast Company, and Inc. have also recognized our technology, innovation, and culture.
Since our founding in 2014, we've raised more than $800 million from leading investors, including Coatue and Tiger Global. We work with 1000 customers across every industry and the public sector — including Salesforce, Verizon, and the State of New Jersey — to give more than 23 million people access to the care they need. We're positioned to continue leading the market with unmatched investments in clinical research, care innovation, machine learning, AI, and computer vision.
Diversity and inclusion:
Hinge Health is an equal opportunity employer and prohibits discrimination and harassment of any kind. We make employment decisions without regards to race, color, religion, sex, sexual orientation, gender identity, national origin, age, veteran status, disability status, pregnancy, or any other basis protected by federal, state or local law. We also consider qualified applicants regardless of criminal histories, consistent with legal requirements.
We provide reasonable accommodations for candidates with disabilities. If you feel you need assistance or an accommodation due to a disability, let us know by reaching out to your recruiter.
Disclaimer:
There continues to be a significant increase in phishing attempts across all industries where fraudsters are impersonating real employees and sending fictitious job offers to applicants in a scheme to obtain sensitive information. Please note that we will never ask for your financial information at any part of the interview process including the post-offer stage, and will only correspond through @hingehealth.com domain email addresses.
If you encounter any suspicious activity, we recommend you cease all communication with the individual and consider reporting them to the US FBI Internet Crime Complaint Center. If you would like to verify the legitimacy of an email you received from our recruiting team, please forward it to security@hingehealth.com.
*Please do not send resumes via email*
If you're interested - we'd love to hear from you.