Senior Performance Quality Engineer (SDET)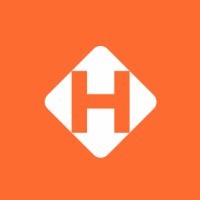 Hinge Health
Quality Assurance
Bengaluru, Karnataka, India
Posted on Tuesday, February 21, 2023
One in two people experience debilitating back, neck, shoulder, or joint pain — but traditional treatments have failed to meet their needs. Physical therapy can be expensive and hard to access; appointments often involve long commutes and missed work. Making matters worse, unresolved pain can trigger the overuse of opioids and surgeries.
Join us in reimagining healthcare from the ground up. We're making high-quality care accessible by pairing wearable sensors and computer vision with a world-class clinical team. Hinge Health puts a digital clinic in every member's pocket. Now millions of people can access personalized digital care from a physical therapist, guidance on behavior change from a health coach, and expert consultations with an orthopedic surgeon. With a single app and wearable technology like our Enso device, we're helping to reduce pain, surgeries, and opioid use.
ABOUT THE ROLE
Our Quality Engineering organization's vision is to accelerate feature delivery to customers with confidence. Our mission is to reduce software quality risk at every stage of the SDLC by measuring & analyzing risk, implementing quality best practices and strategic test coverage. We do this by engaging early to develop robust test plans that ensure customer use cases are tested AND automated, identify quality metrics to guide successful feature rollouts. We also automate the release process to save human effort, reduce mistakes, and speed overall delivery.
As a Senior Performance Quality Engineer, you will be responsible for ensuring the performance and quality of our software products by designing and executing tests that identify bottlenecks and when latency degradations are introduced, bugs, and other issues. This role requires a deep understanding of performance testing methodologies, as well as experience with a variety of testing tools and techniques. The Senior Performance Quality Engineer will be responsible for developing test plans, identifying performance requirements, and collaborating with other teams to ensure that our products meet or exceed industry standards. The scope is backend services, AWS/EKS infrastructure, mobile application performance for iOS and Android.
Fostering a culture of ownership, putting customers first and high quality engineering is key.
Our tech stack: Aptible, AWS, GraphQL, Postgres, Rails, React, ReactNative, Redis, Redux, Node and Typescript. Our workflow is trunk-based CI/CD. We deploy iOS and Android updates to users every two weeks. For automation, we use Cypress, Appium and other tools such as SonarQube. Our security/compliance posture is at the highest standards of healthcare, including HIPAA, HITRUST, SOC 2, CCPA.
WHAT YOU'LL ACCOMPLISH
Develop and execute performance test plans for services and mobile that identify bottlenecks and measure system performance
Design, implement and maintain automated test frameworks for load and performance testing that integrate with CI/CD pipelines to give frequent performance measurements
Analyze performance test results, identify performance issues and recommend solutions to improve performance
Collaborate with developers, QA engineers, and other stakeholders to ensure that performance and quality issues are addressed and resolved
Identify and track performance metrics and KPIs to ensure that the products meet or exceed industry standards
Develop and maintain performance testing scripts, scenarios, and data sets
Communicate performance and quality issues to stakeholders in a clear and concise manner
Mentor and guide other engineers on the team in performance and quality engineering practices
WHAT WE'RE LOOKING FOR
Domain expertise: Strong knowledge of performance testing methodologies and tools such as JMeter, BlazeMeter, Gatling, LoadRunner, mobile profiling tools
Experience in performance testing web applications, mobile applications and APIs
Strong analytical skills and ability to interpret complex data sets
Ability to collaborate effectively with cross-functional teams and work independently with minimal supervision
Experience in programming languages such as Typescript, Java, Python or similar
Excellent verbal and written communication skills
Strong problem-solving and critical thinking skills
Preferably a Bachelor's or Master's degree in Computer Science or related field
At least 5-10 years of experience in performance and quality engineering, preferably in an enterprise software development environment
If you are passionate about performance engineering and quality, and you have a proven track record of delivering high-quality software products, we would like to hear from you.
About Hinge Health:
LinkedIn recently named Hinge Health one of the Top 50 Startups. Forbes, Fast Company, and Inc. have also recognized our technology, innovation, and culture.
Since our founding in 2014, we've raised more than $800 million from leading investors, including Coatue and Tiger Global. We work with 1000 customers across every industry and the public sector — including Salesforce, Verizon, and the State of New Jersey — to give more than 23 million people access to the care they need. We're positioned to continue leading the market with unmatched investments in clinical research, care innovation, machine learning, AI, and computer vision.
Diversity and inclusion:
Hinge Health is an equal opportunity employer and prohibits discrimination and harassment of any kind. We make employment decisions without regards to race, color, religion, sex, sexual orientation, gender identity, national origin, age, veteran status, disability status, pregnancy, or any other basis protected by federal, state or local law. We also consider qualified applicants regardless of criminal histories, consistent with legal requirements.
We provide reasonable accommodations for candidates with disabilities. If you feel you need assistance or an accommodation due to a disability, let us know by reaching out to your recruiter.
Disclaimer:
There continues to be a significant increase in phishing attempts across all industries where fraudsters are impersonating real employees and sending fictitious job offers to applicants in a scheme to obtain sensitive information. Please note that we will never ask for your financial information at any part of the interview process including the post-offer stage, and will only correspond through @hingehealth.com domain email addresses.
If you encounter any suspicious activity, we recommend you cease all communication with the individual and consider reporting them to the US FBI Internet Crime Complaint Center. If you would like to verify the legitimacy of an email you received from our recruiting team, please forward it to security@hingehealth.com.
*Please do not send resumes via email*
If you're interested - we'd love to hear from you.