Staff/Lead Automation Engineer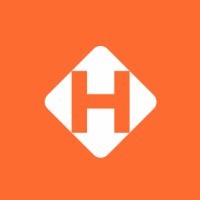 Hinge Health
Software Engineering
Bengaluru, Karnataka, India
Posted on Saturday, December 24, 2022
Hinge Health is building the world's most patient-centered Digital Musculoskeletal (MSK) Clinic™. It is now the leading Digital MSK Clinic, used by four in five employers and 90% of health plans with a digital MSK solution. Hinge Health reduces MSK pain, surgeries, and opioid use by pairing advanced wearable sensors and computer vision technology with a comprehensive clinical care team of physical therapists, physicians, and board-certified health coaches.
Our Quality Engineering organization's vision is to accelerate feature delivery to customers with confidence. Our mission is to reduce software quality risk at every stage of the SDLC by measuring & analyzing risk, implementing quality best practices and strategic test coverage. We do this by engaging early to develop robust test plans that ensure customer use cases are tested AND automated, identify quality metrics to guide successful feature rollouts. We also automate the release process to save human effort, reduce mistakes, and speed overall delivery.
As a Staff/Lead Automation Architect, you will work closely with other technical groups (developers, product owners, designers) to improve the software quality through automated and continuous testing. You will help define the appropriate test strategies, tools and best practices for automation processes. You will identify bottlenecks to the testing process and find solutions that remove developer frictions to quality and continuous integration. You will serve as a mentor to developers and other SDETs to improve test automation coverage, and help create, implement, maintain and improve automation test environments for multiple application platforms (web, mobile, backend services).
Fostering a culture of ownership, putting customers first and high quality engineering is key.
Our tech stack: Aptible, AWS, GraphQL, Postgres, Rails, React, ReactNative, Redis, Redux, Node and Typescript. Our workflow is trunk-based CI/CD. We deploy iOS and Android updates to users every two weeks. For automation, we use Cypress, Appium and other tools such as SonarQube. Our security/compliance posture is at the highest standards of healthcare, including HIPAA, HITRUST, SOC 2, CCPA.
*Given our company wide holiday break please expect to hear back from us no earlier than mid January*
WHAT YOU'LL ACCOMPLISH
Identify and implement high-impact solutions that alleviate top product quality issues and/or developer frictions that transform multiple feature teams
Partner with Product Managers, Engineering Managers, Developers and Quality Engineers to cultivate a "quality first" approach to software development
Develop robust, effective quality plans addressing various technical and quality challenges within the organization
Define quality processes in an SDLC, implement test frameworks, and present on quality best practices to the tech community
Balances quality with delivery to enable pods to ship early and often
Relentlessly seek and destroy time wasted on inefficient QA and maximize how RnD works
Mentor others to improve their quality mindset and testing capabilities
WHAT WE'RE LOOKING FOR
Delivery: Successfully identify and roll out tools and process changes that improve development efficiency and product quality.
Domain expertise: Solid technical understanding of test automation infrastructure & tools, CI/CD pipelines, test methodologies. Technical chops that allow you to command the respect of your peers across the Engineering organization.
Problem solving: Ability to identify developer friction points and propose and execute high ROI solutions. Ability to identify risks to product quality (e.g. lack of performance testing, monitoring gaps) and propose solutions.
Communication: Clear, inclusive communication with both teammates and non-technical partners. Able to influence stakeholders to adopt new processes and techniques that will improve product quality.
Planning: Strong project management skills to ensure large-scale projects start and stay on track and can sustainably deliver high quality work.
Leadership: Track record of ownership for org-scale execution and technical excellence.
Years of experience 10-15
About Hinge Health:
LinkedIn recently named Hinge Health one of the Top 50 Startups. Forbes, Fast Company, and Inc. have also recognized our technology, innovation, and culture.
Since our founding in 2014, we've raised more than $800 million from leading investors, including Coatue and Tiger Global. We work with 1000 customers across every industry and the public sector — including Salesforce, Verizon, and the State of New Jersey — to give more than 23 million people access to the care they need. We're positioned to continue leading the market with unmatched investments in clinical research, care innovation, machine learning, AI, and computer vision.
Diversity and inclusion:
Hinge Health is an equal opportunity employer and prohibits discrimination and harassment of any kind. We make employment decisions without regards to race, color, religion, sex, sexual orientation, gender identity, national origin, age, veteran status, disability status, pregnancy, or any other basis protected by federal, state or local law. We also consider qualified applicants regardless of criminal histories, consistent with legal requirements.
We provide reasonable accommodations for candidates with disabilities. If you feel you need assistance or an accommodation due to a disability, let us know by reaching out to your recruiter.
Disclaimer:
There continues to be a significant increase in phishing attempts across all industries where fraudsters are impersonating real employees and sending fictitious job offers to applicants in a scheme to obtain sensitive information. Please note that we will never ask for your financial information at any part of the interview process including the post-offer stage, and will only correspond through @hingehealth.com domain email addresses.
If you encounter any suspicious activity, we recommend you cease all communication with the individual and consider reporting them to the US FBI Internet Crime Complaint Center. If you would like to verify the legitimacy of an email you received from our recruiting team, please forward it to security@hingehealth.com.
*Please do not send resumes via email*
If you're interested - we'd love to hear from you.