Business Development Lead - GSI's (Remote)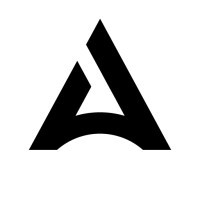 Drata
Sales & Business Development
United States
Posted on Thursday, May 11, 2023
Drata is seeking a highly experienced and motivated relationship leader to define, negotiate, and execute our Global Service Integrator (GSI) / Consultancy service strategy with our existing and future GSI partners. This is a new role that will be a critical member of Drata's Business Development team, representing Drata across all business units and geographies. Strong candidates will be able to deliver a compelling and urgent vision to the market, and operate with discipline across business development, offer and demand generation, and be able to develop and lead a strategy for incremental revenue with and through GSIs.
The successful candidate will require expert insight into the GSI landscape and the ability to identify and develop opportunities of mutual interest to Drata and the partner ecosystem. It will also require a candidate with strong executive presence: comfortable making executive-level presentations, navigating complex and complicated situations, working through challenges, and positively influencing senior decision makers.
What you'll do:
Develop and execute a comprehensive strategy for the company's GSI partnership program, including identifying and prioritizing potential partners, building relationships, and negotiating partnership agreements.

Collaborate with internal teams to ensure alignment of product offerings, pricing, and go-to-market strategy with GSI partners.

Act as the primary point of contact for GSI partners, and manage ongoing partner relationships, including regular meetings, status updates, and performance reviews.

Participate and/or lead in partnership business planning, co-design service development, GTM planning, and support to increase the strength of the joint offers and services developed for incremental revenue opportunities.

Monitor and analyze partner performance, revenue, and engagement metrics, and provide recommendations for improvement.

Analyzing strategies of partners, developing strategic opportunities in areas of overlapping interest, agreeing on initiatives, defining success metrics, executing, and reporting results to executive stakeholders.

Managing a network of GSI/Consultancy alliance partner relationships to provide a best-of-breed experience for our partners and support Drata's path to service-led market leadership.

Driving Drata's global growth through investment, pricing, marketing, and product development with our strategic partners.

Partner with key internal stakeholders and other senior leaders to develop and continually refine the major strategic engagements that guide Drata's strategic transformation.

Subject matter expert on GSI/Consultancy services, capabilities, and markets to identify pertinent trends, developments, and opportunities.
What you'll bring:
8+ years' experience working with Global System Integrators / Consultant Agencies – particularly in global business development, joint solution development and go-to-market partnerships.

Polished leader with proven strategy development skills and dynamic abilities to execute those strategies.

Exceptional business acumen and a progressive, visionary mindset focused on forever changing the business landscape for the better.

Proven experience in successful deal origination, structuring, and strategic execution.

Exceptional presentation and communication with a C-level audience.

Able to operate in a highly strategic and visionary role while also executing on day-to-day requirements.

Proven success developing strong relationships and influencing without authority.

Agile, adaptable, and able to thrive under pressure in an innovative, fast-paced, environment marked by continual change.

High aptitude to learn quickly, with ability to navigate situations involving ambiguity and limited precedent.

Four-year university degree, with advanced degree preferred.

Ability to travel: 40% of time.
Benefits:
Health & Wellness: 100% coverage for medical, dental, and vision plans - for employee and dependents + on demand health care concierge

HSA, FSA, & DCFSA: Pre-tax savings plans for healthcare and dependent care

100% paid short and long term disability plus life + AD&D benefits

Learning & Development: $500 annually towards professional development opportunities + $250 annually towards personal development opportunities

Flexible Time Off: Flexible vacation policy for strong, fully charged batteries

16 Weeks Paid Parental Leave: An inclusive policy to ensure you have time with your newborn, newly adopted, or foster child

Work Remotely: Flexible hours and work from home + $1,000 annually to cover necessary business related items for your home office

Charitable Giving Program: Up to $500 match for qualified charities

401K: Reach your financial goals while reducing your taxes
This role will receive a competitive base salary, benefits, and equity. The applicable salary range for each US-based role is based on where the employee works and is aligned to one of 3 tiers based on the cost of labor for that geographic area. The expected salary ranges for this role are set forth below.
Tier 1: $171,125 - $212,625
Tier 2: $154,013 - $191,363
Tier 3: $136,900 - $170,100
You can view which tier applies to where you plan to work here. A variety of factors are considered when determining someone's leveling and compensation–including a candidate's professional background and experience. These ranges may be modified in the future and final offer amounts may vary from the amounts listed above.
Please continue to apply if you are unsure that you fit into our compensation structure.
---
Drata is on a mission to help build trust across the internet.
Drata is a security and compliance automation platform that continuously monitors and collects evidence of a company's security controls, while streamlining compliance workflows end-to-end to ensure audit readiness.
We all recognize the importance of earning and keeping the trust of our customers when it comes to protecting their data. We've felt firsthand how burdensome achieving and maintaining a strong security and compliance posture can be at a fast-growing company. It's a manual, redundant, error-prone, and unscalable process - and it only grows more complex and expensive over time.
Our team of SaaS, security, compliance, and audit experts have built a better way - with automation.
Employment at Drata is based solely upon individual merit and qualifications directly related to professional competence. We strictly prohibit unlawful discrimination or harassment on the basis of race, color, religion, veteran status, national origin, ancestry, pregnancy status, sex, gender identity or expression, age, marital status, mental or physical disability, medical condition, sexual orientation, or any other characteristics protected by law. We also make reasonable accommodations to meet our obligations under laws protecting the rights of the disabled.