Senior Customer Marketing Strategist (Remote)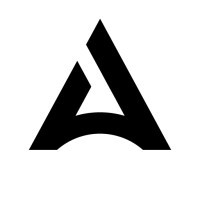 Drata
Marketing & Communications, Customer Service
United States
Posted on Tuesday, April 25, 2023
Drata is looking for the first Senior Customer Marketing Strategist to join our scaling marketing team! This person will be a key member of the growing marketing team of one of the fastest growing, B2B SaaS startups to achieve unicorn status. We're looking for someone who identifies as a 'doer' and is comfortable working cross-functionally and externally to ensure positioning and messaging of our product is top notch. This role will report to Drata's Director of Product Marketing in the immediate, but will work cross-functionally on all teams, with a particular focus on Customer Success and Product.
If you're looking to roll up your sleeves, make an impact, and be a high-visibility contributor within the organization, this role is for you.
As a customer-obsessed company (just look at our G2 reviews!), this position will ensure we continue to put the customer first and earn and keep their trust through extraordinary experiences with Drata's platform and brand.
What you'll do:
Develop a customer lifecycle campaign program and work with marketing, customer success and account management operations to implement

Create special marketing content for account management/customer success to help at-risk customers with training

Build rapport with customers to increase renewals, referrals, and cross-sell and upsell opportunities

Lead and manage customer engagement and communication programs, such as in-person/virtual events, workshops, annual conferences, awards programs, onboarding and ongoing nurture campaigns

Connecting with customers to ensure continued education and success throughout the relationship lifecycle

Identifying key customers that can act as a marketing channel through case studies, speaking opportunities, etc.

Help marketing and sales meet business objectives through customer advocacy initiatives

Manage and maintain engagement and advocacy programs; continually recruit new customer advocates

Manage a library of up-to-date customer success stories

Target happy customers for upsell, cross-sell, and advocacy opportunities

Provide product feedback given by advocates to the Product Management team
What you'll bring:
Previous Customer Service, Customer Success, or Account Management experience

Technical knowledge of the latest digital marketing tools and channels, including Customer Relationship Management platforms and marketing automation platforms

Experience creating and executing marketing campaigns and programs that drive customer engagement and advocacy

Ability to write effective copy is a necessity; graphic design capabilities are a plus

Familiarity with B2B marketing, lead generation, and sales processes

Strong passion for serving and understanding customers

Interpersonal skills to help them nurture customer relationships and work with cross-functional teams

Incredibly creative marketing and communication skills

Analytical skills to determine marketing effectiveness and ROI of customer engagement efforts

Strategic thinker that can see beyond the day-to-day grind to help reach marketing and sales goals, create a stronger brand, and improve the customer experience
Benefits:
Health & Wellness: 100% coverage for medical, dental, and vision plans - for employee and dependents + on demand health care concierge

HSA, FSA, & DCFSA: Pre-tax savings plans for healthcare and dependent care

100% paid short and long term disability plus life + AD&D benefits

Learning & Development: $500 annually towards professional development opportunities + $250 annually towards personal development opportunities

Flexible Time Off: Flexible vacation policy for strong, fully charged batteries

16 Weeks Paid Parental Leave: An inclusive policy to ensure you have time with your newborn, newly adopted, or foster child

Work Remotely: Flexible hours and work from home + $1,000 annually to cover necessary business related items for your home office

Charitable Giving Program: Up to $500 match for qualified charities

401K: Reach your financial goals while reducing your taxes
This role will receive a competitive base salary, benefits, and equity. The applicable salary range for each US-based role is based on where the employee works and is aligned to one of 3 tiers based on the cost of labor for that geographic area. The expected salary ranges for this role are set forth below.
Tier 1: $131,750 - $162,750
Tier 2: $118,575 - $146,475
Tier 3: $105,400 - $130,200
You can view which tier applies to where you plan to work here. A variety of factors are considered when determining someone's leveling and compensation–including a candidate's professional background and experience. These ranges may be modified in the future and final offer amounts may vary from the amounts listed above.
Please continue to apply if you are unsure that you fit into our compensation structure.
---
Drata is on a mission to help build trust across the internet.
Drata is a security and compliance automation platform that continuously monitors and collects evidence of a company's security controls, while streamlining compliance workflows end-to-end to ensure audit readiness.
We all recognize the importance of earning and keeping the trust of our customers when it comes to protecting their data. We've felt firsthand how burdensome achieving and maintaining a strong security and compliance posture can be at a fast-growing company. It's a manual, redundant, error-prone, and unscalable process - and it only grows more complex and expensive over time.
Our team of SaaS, security, compliance, and audit experts have built a better way - with automation.
Employment at Drata is based solely upon individual merit and qualifications directly related to professional competence. We strictly prohibit unlawful discrimination or harassment on the basis of race, color, religion, veteran status, national origin, ancestry, pregnancy status, sex, gender identity or expression, age, marital status, mental or physical disability, medical condition, sexual orientation, or any other characteristics protected by law. We also make reasonable accommodations to meet our obligations under laws protecting the rights of the disabled.