Account Executive - French Speaker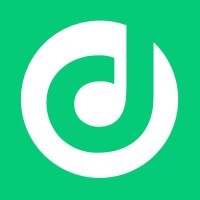 Deliverect
Sales & Business Development
Ghent, Belgium
Posted on Wednesday, March 22, 2023
Who are we?
Deliverect is in hyper-growth! As a global SaaS Unicorn, our mission is to be the backbone of on-demand food, with over 250 million orders completed, operating globally.
We simplify online order management to help restaurants, cloud kitchens and food chains around the world become faster, smarter and more connected, so they can serve even more delicious food to their customers.
With real-time insights they can manage inventory, track revenue growth, automatically update stock, adjust menus globally and spot new opportunities across platforms with ease.
Who do we work with?
The most popular and up-and-coming food delivery platforms around the globe, along with your local takeaway restaurants and stores! We also partner with Point Of Sale (POS) Software providers, ensuring we work together in the FoodTech space to deliver a market-leading product.
Our People
Located in our hubs across Europe, North America, South America, Australia and the Middle East we are growing rapidly. We are ambitious, take ownership and celebrate success with the entire team. Because we have a deep level of respect for each other, there is always room to learn and develop.
Your Mission
Sign up your market's hottest restaurants onto the platform: Manage full sales cycle of commercial deals from first contact to the signature of the contract - working mainly inbound, but also outbound (prospection) with Restaurants Chains
Engage with prospects via calls, emails, Linkedin and face-to-face visits
Participate in events: breakfast, presentation of the solution, presence at fairs.
Ability to evangelize the Deliverect solution to restaurant owners and multi-franchisee parent companies.
Build a consistent pipeline of opportunities and convert them
Conduct current state vs. future state analysis, identify the prospect's needs
Handle objections arising during the whole sales cycle to maximum closing probability
Work hand in hand with Partnership Managers to channel their leads through the (your) sales funnel and bring them to activation readiness
Perform a smooth handover of their new signed clients to ensure the successful onboarding by the Customer Success team
Consistent application of our CRM processes to ensure communication and forecasting
You will be the perfect fit for this role if you are:
You have at least 2 years of experience in the F&B or SaaS sector, in a full sales cycle role
English speaker with full professional proficiency
French native speaker
Curious & Ambitious: you have a willingness to learn, and aspire to grow in your role within an organization
Soft skilled: you demonstrate a positive attitude, a great team spirit, proactivity, ownership and autonomy.
You have a strong appetite for business development, you are competitive, results-oriented and you have a taste for challenge.
Motivated: you are looking for a formative opportunity and have enough energy to exceed your objectives without being scared to fail.
Good knowledge of the French restaurant market with a multi-franchise oriented address book.
What we offer
Fast-growing SaaS scale-up that's been awarded 'Unicorn" status.
Hybrid - 4 days a week in the office
Generous range of benefits.
Diverse international team to enjoy regular company and team events.
Transparency and visibility including a weekly company sprint on vision, strategy, roadmap and progress.
An exciting, innovative environment, with weekly product releases, constant new features and incremental optimisations.
A fast-growing international scale-up with strong growth plans.
A chance to help solve some of the biggest challenges facing the global FoodTech industry.
Equal Opportunities
We value strength from diversity, embracing our differences by working together within a safe and inclusive working environment. You are welcome at Deliverect for who you are, no matter where you come from or what you look like. Our workplace is for everyone. We are committed to treating everyone fairly and equally. If you need any support during our recruitment process, please get in touch talent@deliverect.com.