Senior Data Scientist (Data Products)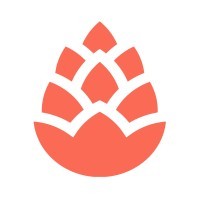 Cedar
Data Science
New York, NY, USA
Posted on Thursday, May 18, 2023
U.S. healthcare is frustrating and deeply flawed. Cedar's mission is to drive better outcomes for everyone involved. At a time when consumer-friendly healthcare experiences are more critical than ever, our platform is uniquely equipped to solve problems that lead to billing issues and administrative waste.
At Cedar, know that your work will have a meaningful impact on people's lives. Cedarians work collectively to improve the healthcare experience across the ecosystem–from providers and payers to the people they serve. Join our mission as we build something transformational.
Background:
The Data Science team plays a critical role in achieving Cedar's vision. We ensure data and insights are accessible and trusted by all internal and external stakeholders to enable data-driven decision-making. Through analytics, descriptive analyses, and statistical models, we consistently aim to better understand the needs of patients, find improvement opportunities, and impact the product development process. We run experiments to test our various hypotheses and measure our progress. We build ML models and embed them into our web app to deliver a personalized experience to patients. We help differentiate Cedar's product offerings with hard-to-copy competitive advantages.
To do this, we have built an open, supportive, and collaborative team culture. "Love thy teammate" is one of our Data Science values, and we live into this value by operating from a mindset of curiosity, possibility, and the best intentions of each of our team members. As a team, we are dedicated to continually growing our technical excellence and collaborative excellence, equally.
We are also not doing this alone; we partner with the other Makers teams (Product, Engineering, Design, and User Research) to grow our impact. We also work with Commercial teams to evangelize our vision to clients and get market feedback on which pain points are the most urgent to solve.
You can read about some of our work on the Patient Experience Studio, a blog we share with the Design team.
Job Description:
Cedar is growing rapidly and the demand for data expertise is increasing exponentially along with our growth. We're seeking a Senior Data Scientist (Data Products) on our Data Science team to help ensure our internal teams and external stakeholders get access to data and insights they need to make informed decisions.
As a Senior Data Scientist (Data Products), you will be responsible for leading impactful projects to build and scale the future of Cedar's analytics offerings. You will mentor analysts, identify new opportunities for development and improvement, provide insights to teams across the organization, and drive better client relationships through data. You will proactively lead projects that have cross-team impact. You will continuously apply a growth mindset in your approach to problems. You will help raise the bar of our data science work product by exuding a positive impact on the data science team and our cross functional partners.
The Data Science team is based in NYC. Team members are expected to be in the office at least 3 days per week.
Key Responsibilities:
Partner closely with other teams and stakeholders to provide clear and user-friendly data products that can empower data-driven decision making

Collaborate with Data Engineers to design and build pipelines for analysis

Lead large, cross-functional projects with organization-wide impact

Build and standardize dashboards and reports using our business intelligence tools to surface data insights

Present and clearly communicate data findings and underlying methodology to partners across all levels of the organization, including those without data backgrounds

Mentor analysts and drive meaningful, positive change on the team

Write and review queries and updates to our data models

Have a deep understanding of the mechanics of Cedar's platform and our data models

Proactively determine areas where Data Science can help add value to help reach our team and company goals
Skills and Experience:
7+ years of experience in an analytical role, preferably client facing

2+ years of leadership experience (tech lead or management)

A go-getter attitude, passion for delivering a world-class product experience, and a mindset focused on growth and learning

An analytical mindset and passion for understanding user needs and surfacing opportunities and insights within data

Ability to work in a fast paced environment and engage with non-technical partners to explain technical concepts

Strong presentation, communication, and project management skills

Expertise with query languages (e.g. SQL) and visualization tools (e.g. Looker, Tableau, Power BI)

Knowledge of or experience in the healthcare industry is a plus
Applicants must be currently authorized to work in the United States on a full-time basis.
Compensation Range and Benefits
Salary/Hourly Rate Range*: $178,500 - $210,000
This role is equity eligible
This role offers a competitive benefits and wellness package
*Subject to location, experience, and education
#LI-CR
What do we offer to the ideal candidate?
A chance to improve the U.S. healthcare system at a high-growth company! Our leading healthcare financial platform is scaling rapidly, helping millions of patients per year

Unless stated otherwise, most roles have flexibility to work from home or in the office, depending on what works best for you

Unlimited PTO for vacation, sick and mental health days–we encourage everyone to take at least 20 days of vacation per year to ensure dedicated time to spend with loved ones, explore, rest and recharge

16 weeks paid parental leave with health benefits for all parents, plus flexible re-entry schedules for returning to work

Diversity initiatives that encourage Cedarians to bring their whole selves to work, including three employee resource groups: be@cedar (for BIPOC-identifying Cedarians and their allies), Pridecones (for LGBTQIA+ Cedarians and their allies) and Cedar Women+ (for female-identifying Cedarians)

Competitive pay, equity (for qualifying roles) and health benefits that start on the first of the month following your start date (or on your start date if your start date coincides with the first of the month)

Cedar matches 100% of your 401(k) contributions, up to 3% of your annual compensation

Access to hands-on mentorship, employee and management coaching, and a team discretionary budget for learning and development resources to help you grow both professionally and personally
About us
Cedar was co-founded by Florian Otto and Arel Lidow in 2016 after a negative medical billing experience inspired them to help improve our healthcare system. With a commitment to solving billing and patient experience issues, Cedar has become a leading healthcare technology company fueled by remarkable growth. Over the past several years, we've raised more than $350 million in funding from investors such as Andreessen Horowitz and Tiger Global, bringing Cedar's valuation to $3.2 billion.
As of December 2022, Cedar is engaging with 20 million patients on an annualized basis, and is on target to process $2.7 billion in patient payments annually. Cedar's ambition is to serve 50-60 million Americans by 2025, about half of the U.S. population that makes medical payments annually. Cedar partners with more than 55 leading healthcare providers and payers including Highmark Inc., Allegheny Health Network, Summit Health, Novant Health, Allina Health and Providence.