Senior Sales Engineer - Federal Civilian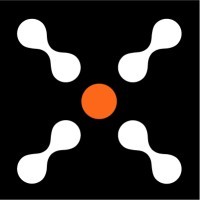 Axonius
Sales & Business Development
United States · Remote
Posted on Tuesday, April 18, 2023
Axonius is the cybersecurity asset management platform that gives organizations a comprehensive asset inventory, uncovers gaps, and automatically validates and enforces policies. Deployed in minutes, the Axonius cyber asset attack surface management (CAASM) solution integrates with hundreds of data sources to give customers the confidence to control complexity by mitigating threats, navigating risk, decreasing incidents, automating response actions, and informing business-level strategy. Hundreds of customers worldwide like The New York Times, Schneider Electric, and AB InBev trust Axonius to control complexity.
Headquartered in New York, New York, Axonius employs over 600 people worldwide and achieved unicorn status in early 2021. Axonius has been recognized with the Great Place to Work Certification™, was named one of Fortune's 2021 Best Small and Medium Workplaces™, and was named to Dun's Best Start Up Companies to Work for Over 100 Employees. Most recently, Axonius was also named to the 2021 and 2022 Forbes Cloud 100 list of the top 100 private SaaS companies in the world, as well as named to Inc. magazine's 2022 Best Workplaces, and was ranked #3 on the 2022 Deloitte Technology Fast 500 list. Axonius has been cited as the fastest growing cybersecurity company in history by revenue.
We are growing rapidly and are looking for superstars who value growth, team, humility and winning!
As part of our rapid growth, we are looking for a Federal Sales Engineer to join our amazing team!
As a Senior Sales Engineer in the cybersecurity space, we are seeking candidates with prior experience working in federal system integration, as well as hands-on experience with cybersecurity tools from federal customer environments. We also highly value candidates who have worked as Cybersecurity Engineers or Architects in the past.
One of your key responsibilities will be to conduct in-person and remote product demos. You will need to be able to articulate the technical value of our products and help customers understand how they can address their security needs. This will require a deep understanding of our products and their technical capabilities, as well as a solid understanding of the cybersecurity landscape and the challenges facing our customers.
In addition to conducting demos, you will also be responsible for driving successful outcomes for programs. This will require collaboration with other teams within the company, including customer success, product management, and engineering. You will need to be able to communicate effectively with these teams and ensure that customer requirements are being met.
Overall, as a Senior Sales Engineer, you will play a critical role in helping our federal customers achieve their security goals. You will need to be able to build strong relationships with customers, understand their technical requirements, have a think out of box mind set, and work closely with sales and other teams to deliver successful outcomes.
Responsibilities:
Serve as the technical lead throughout the pre-sales cycle, including owning proofs-of-value (POV) results, co-leading customer relationships with sales executives, and giving technical demonstrations.
Become the regional technical subject matter expert in the Axonius platform and its integrations, continuously maintaining this expertise, and using it to provide technical pre-sales support for the assigned sales team from discovery meetings to deal close.
Assist sales in developing and implementing sales objectives, account-based penetration strategies, and account-based sales strategies that will help to close deals.
Conduct technical and competitive landscape research to effectively address customer questions, educate sales executives and partners on Axonius products, platform, and security, and develop technical and product expertise to effectively communicate with customers and understand their specific needs and challenges.
Stay up-to-date with the latest industry trends, best practices, and technologies related to asset management and cybersecurity, develop relationships with potential customers and partners to help drive new business opportunities, and continuously assess the effectiveness of our pre-sales process and make recommendations for improvements.
Obsessively drive customer satisfaction!
Requirements:
5+ years of industry experience in sales engineering or as a system integrator, with practical experience reviewing and drafting responses to Federal requests for comment, information, and proposals.
Technical background in internet security principles and practical experience with Federal-used cybersecurity and infrastructure tools.
Prior experience in selling software to Federal Government Agencies, with knowledge of Federal Acquisition processes (RFC, RFI, RFP, etc.).
Ability to see and present "the Big Picture," uncover business challenges, and architect a solution to solve customer business issues, with a strong understanding of how internet protocols work (HTTP, SMTP, etc.).
Experience presenting at multiple levels, from C-Suite to Solution Architects, with strong technical presentation and communication skills, both verbal and written.
Passionate about crafting client-ready presentations, whitepapers, discussion documents, and RFP responses that are appropriately scoped, technically accurate, as well as structurally and grammatically precise.
Strong knowledge of networking topology, TCP/IP protocols, network configuration and components (firewalls, routers, etc.), endpoint security technologies (AV, EDR, Next-gen AV etc), cloud security principles, and vulnerability management.
Ability to work independently in a fast-paced environment, with a positive attitude, customer focus, and strong sense of ownership over customer results, and experience operating both Linux or Windows systems – Linux expertise is helpful.
Advantages:
Demonstrated critical thinking skills
Naturally team-oriented with a mission-first attitude
Conceptual knowledge of API's and as much real-world experience with scripting languages such as Python.
Collaborative experience as a Federal System Integrator in a Client-facing technical role
Preferred experience working within DHS Continuous Diagnostics and Mitigation (CDM) program
A little more about Axonius:
We are a remote-first culture. We have offices in New York and in Tel Aviv, but the majority of our employees are working from home across the US and Internationally.

Our people aren't just great professionals, they are great people. We are all here to support each other, ready to help and do what's best for the entire company.

Focus on Career growth. We love seeing our people grow into new roles and work hard to ensure everyone sees and can realize a long term career path here at Axonius.
At Axonius we support a diverse and inclusive workplace and believe in equal employment opportunity. We welcome people of different backgrounds, experiences, abilities and perspectives, regardless of race, color, ancestry, religion, age, sex, gender identity, national origin, sexual orientation, citizenship, marital status, disability, or Veteran status.